It can be hard to wrap your mind around the size of college student debts in America. When you're talking about education-financing trends, the numbers are … huge. To the tune of $1.7 trillion in 2021.How did this happen? Experts say that as it became more and more common to pursue a college degree, the federal government made accruing student loans fairly easy to do and tuition has skyrocketed, to the tune of a 211 percent increase at public universities alone from 2002 to 2022, according to U.S. News and World Report. These three forces seem to have strengthened one another, leading to what some describe as a crisis.
Forbes magazine says that student loan debt is now the second highest consumer debt category in the nation. It is second to mortgage debt and ranks higher than credit card or auto loan debt.
In August 2022, when President Joe Biden outlined his federal student loan forgiveness plan, he said that over time "an entire generation is now saddled with unsustainable debt in exchange for an attempt, at least, at a college degree. The burden is so heavy that even if you graduate, you may not have access to the middle-class life that the college degree once provided."
How Much Student Loan Debt Is There?
According to the latest statistics, about 45 million Americans owe nearly $1.7 trillion in student loan debt. The majority of this debt is made up of federal loans.
In March 2020, a pause was put on payments on federal student loans due to hardship caused by COVID-19 pandemic. President Biden has announced a final extension of the federal student loan payment pause until December 31st, 2022. That's when payments must resume.
The over-two-year-long pause included the following relief measures for eligible  loans:
a suspension of loan payments
a 0% interest rate
stopped collections on defaulted loans
The payment pause freed up cash in the budgets of millions of Americans. But the pause has also reduced by tens of billions of dollars the amount in interest payments that the government expected to collect during this period, according to the Wall Street Journal. At the same time that President Biden announced the end of the federal student loan payment pause, a targeted debt relief was outlined. The Department of Education will provide up to $20,000 in federal debt cancellation to Pell Grant recipients with loans held by the Department of Education, and up to $10,000 in debt cancellation to non-Pell Grant recipients. Borrowers are eligible for this relief if their individual income is less than $125,000 ($250,000 for married couples).
Average Student Loan Debt in the United States
The average federal student loan debt is $36,510 per borrower and private student loan debt averages $54,921 per borrower, according to recent data from Educationdata.org. Since Spring 2020, the average student loan debt increased by 1.6%. Looking forward, the average student-loan debt holder takes 20 years to pay off what's owed. Some professional graduates take more than 45 years to repay their student loans. The average total debt remains close to the maximum amount a student can borrow if relying solely on federal loans, says U.S. News and World Report.
The states with some of the highest average federal loan debt are the District of Columbia, Maryland, Georgia, South Carolina, North Carolina, Virginia, New York and Florida.
The states with some of the lowest average federal loan debt are North Dakota, Iowa, Nebraska, South Dakota, Alaska, Arkansas, Rhode Island, Wisconsin, and Maine.
Average Undergraduate Student Loan Debt
When it comes to undergraduate student loans, the average student borrows over $30,000 to pursue a bachelor's degree, says Educationdata.org.
Once students graduate, drop below half-time enrollment, or leave school, their federal student loan goes into repayment. However, if they have a Direct Subsidized, Direct Unsubsidized, or Federal Family Education Loan, they have a six-month grace period before being required to start making regular payments. They'll have a nine-month grace period if they've got a Perkins Loan.
Average Graduate Student Loan Debt
When you scrutinize the student loans average for graduate school, the debt can be staggering.
The average graduate student loan debt balance is $91,148 among federal borrowers, says Educationdata.org.
How it breaks down: The average debt among master's degree holders is $71,287 and the average debt among PhD holders is $159,625. Borrowers who hold master's degrees owe an average of $71,318 each. The average law school debt exceeds $100,000 and the average medical school debt is in excess of $200,000.
Today's graduate students are three times more likely to borrow for school than graduate students in 1995. The average graduate school debt has also more than doubled since 1995. In almost all cases, graduate or professional students are considered independent students for the purposes of completing their FAFSA form. This means graduate students generally are not required to provide parent information.
Paying Off Student Loans
The way it begins: your loan servicer will provide you with a loan repayment schedule that states when your first payment is due, the number and frequency of payments, and the amount of each payment.
Your billing statement will tell you how much to pay. Your monthly payment amount depends on your repayment plan. If you signed up for electronic communication, pay attention to your email. Most loan servicers send an email when your billing statement is ready for you to access online.Educationdata.org says that 48.9% of students who borrow money to attend school are still paying off loans 20 years later. On its website, the Department of Education issues the following statement: "REMEMBER: Your federal student loans can't be canceled or forgiven because you didn't get the education or job you expected or you didn't complete your education (unless you couldn't complete your education because your school closed)."
Clearly, some loan holders are struggling to keep up. One out of every ten Americans has defaulted on a student loan, and 7.8% of all student loan debt is in default, says Educationdata.org. An average of 15% of student loans are in default at any given time.
Refinancing Student Loans
To take advantage of low interest rates and flexibility in repayment time frames, some people choose to refinance their federal student loans with a private loan servicer. By comparing student loan refinancing rate, loan holders can choose a deal that works for them. The private company pays off the federal loan and begins a new loan with the customer.
There are pros and cons to refinancing. By doing so, private loan holders lose out on some benefits available to those with federal student loans. Those include:
Losing access to Biden's federal loan write-off and temporary loan payment relief through approved periods (deferment or student loan forbearance) when you do not have to make payments because of financial hardship, continuing your education, or military service
No interest accumulation on subsidized student loans during periods when payments are deferred
Access to repayment plans based on your income that provide loan forgiveness once you have been in repayment for 20 or 25 years
Access to various forms of loan forgiveness and discharge, such as Public Service Loan Forgiveness, teacher loan forgiveness, total and permanent disability discharge, and borrower defense to repayment discharge.
The Takeaway
The nation's student debt has grown in recent years, with the average student borrowing over $30,000 in federal loans to pursue a bachelor's degree. When it comes to graduate school, the average graduate student loan debt balance is $91,148 among federal borrowers.
What this has led to: student loan debt now ranks as the second highest consumer debt category in the nation, second only to mortgage debt.
Learn More:
This article originally appeared on LanternCredit.com and was syndicated by MediaFeed.org.
Lantern by SoFi:
SoFi receives compensation in the event you obtain a loan through the Lantern marketplace. This Lantern website is owned by SoFi Lending Corp., a lender licensed by the Department of Financial Protection and Innovation under the California Financing Law, license number 6054612; NMLS number 1121636. Loans may not be available in all states.
All rates, fees, and terms are presented without guarantee and are subject to change pursuant to each provider's discretion. There is no guarantee you will be approved or qualify for the advertised rates, fees, or terms presented. The actual terms you may receive depends on the things like benefits requested, your credit score, usage, history and other factors.
*Check your rate: To check the rates and terms you may qualify for, Lantern and/or its network lenders conducts a soft credit pull that will not affect your credit score. However, if you choose a product and continue your application, the lender(s) you choose will request your full credit report from one or more consumer reporting agencies, which is considered a hard credit pull and may affect your credit.
All loan terms, including interest rate, and Annual Percentage Rate (APR), and monthly payments shown on this website are from lenders and are estimates based upon the limited information you provided and are for information purposes only. Estimated APR includes all applicable fees as required under the Truth in Lending Act. The actual loan terms you receive, including APR, will depend on the lender you select, their underwriting criteria, and your personal financial factors. The loan terms and rates presented are provided by the lenders and not by SoFi Lending Corp. or Lantern. Please review each lender's Terms and Conditions for additional details.
Many factors affect your credit scores and the interest rates you may receive. SoFi is not a Credit Repair Organization as defined under federal or state law, including the Credit Repair Organizations Act. SoFi does not provide "credit repair" services or advice or assistance regarding "rebuilding" or "improving" your credit record, credit history, or credit rating. For details, see the FTC's websiteon credit.
Financial Tips & Strategies: The tips provided on this website are of a general nature and do not take into account your specific objectives, financial situation, and needs. You should always consider their appropriateness given your own circumstances.
Personal Loan:
SoFi Lending Corp. ("SoFi") operates this Personal Loan product in cooperation with Even Financial Corp. ("Even"). If you submit a loan inquiry, SoFi will deliver your information to Even, and Even will deliver to its network of lenders/partners to review to determine if you are eligible for pre-qualified or pre-approved offers. The lenders/partners receiving your information will also obtain your credit information from a credit reporting agency. If you meet one or more lender's and/or partner's conditions for eligibility, pre-qualified and pre-approved offers from one or more lenders/partners will be presented to you here on the Lantern website. More information about Even, the process, and its lenders/partners is described on the loan inquiry form you will reach by visiting our Personal Loans page as well as our Student Loan Refinance page. Click to learn more about Even's Licenses and Disclosures, Terms of Service, and Privacy Policy.
Personal loan offers provided to customers on Lantern do not exceed 35.99% APR. An example of total amount paid on a personal loan of $10,000 for a term of 36 months at a rate of 10% would be equivalent to $11,616.12 over the 36 month life of the loan.
Student Loan Refinance:
SoFi Lending Corp. ("SoFi") operates this Student Loan Refinance product in cooperation with Even Financial Corp. ("Even"). If you submit a loan inquiry, SoFi will deliver your information to Even, and Even will deliver to its network of lenders/partners to review to determine if you are eligible for pre-qualified or pre-approved offers. The lender's receiving your information will also obtain your credit information from a credit reporting agency. If you meet one or more lender's and/or partner's conditions for eligibility, pre-qualified and pre-approved offers from one or more lenders/partners will be presented to you here on the Lantern website. More information about Even, the process, and its lenders/partners is described on the loan inquiry form you will reach by visiting our Personal Loans page as well as our Student Loan Refinance page. Click to learn more about Even's Licenses and Disclosures, Terms of Service, and Privacy Policy.
IF YOU ARE LOOKING TO REFINANCE FEDERAL STUDENT LOANS, PLEASE BE AWARE THAT THE WHITE HOUSE HAS ANNOUNCED $20,000 OF STUDENT LOAN FORGIVENESS FOR QUALIFYING PELL GRANT RECIPIENTS AND $10,000 FOR QUALIFYING BORROWERS WHOSE STUDENT LOANS ARE FEDERALLY HELD. ADDITIONALLY, THE FEDERAL STUDENT LOAN PAYMENT PAUSE AND INTEREST HOLIDAY HAS BEEN EXTENDED TO DEC. 31, 2022. PLEASE CAREFULLY CONSIDER THESE CHANGES BEFORE REFINANCING FEDERALLY HELD LOANS, SINCE IN DOING SO YOU WILL NO LONGER QUALIFY FOR THE FEDERAL LOAN PAYMENT SUSPENSION, INTEREST WAIVER, OR ANY OTHER CURRENT OR FUTURE BENEFITS APPLICABLE TO FEDERAL LOANS. IF YOU QUALIFY FOR FEDERAL STUDENT LOAN FORGIVENESS AND STILL WISH TO REFINANCE, LEAVE UP TO $10,000 AND $20,000 FOR PELL GRANT RECIPIENTS UNREFINANCED TO RECEIVE YOUR FEDERAL BENEFIT. CLICK HERE FOR MORE INFORMATION.
Notice: Private student loans do not have the same repayment options that the federal loan program offers such as Income-Driven Repayment plans, including Income-Contingent Repayment or PAYE.
Auto Loan Refinance:
Automobile refinancing loan information presented on this Lantern website is from Caribou, AUTOPAY, Even Financial, and each of Even Financial's partners (along with their affiliated companies). Caribou, AUTOPAY, and Even pay SoFi compensation for marketing their products and services on the Lantern site. Auto loan refinance information presented on this Lantern site is indicative and subject to you fulfilling the lender's requirements, including but not limited to: credit standards, loan size, vehicle condition, and odometer reading. Loan rates and terms as presented on this Lantern site are subject to change when you reach the lender and may depend on your creditworthiness, consult with the lender for more details. Additional terms and conditions may apply and all terms may vary by your state of residence. Auto loan refinance not available in NY.
Secured Lending Disclosure:
Terms, conditions, state restrictions, and minimum loan amounts apply. Before you apply for a secured loan, we encourage you to carefully consider whether this loan type is the right choice for you. If you can't make your payments on a secured personal loan, you could end up losing the assets you provided for collateral. Not all applicants will qualify for larger loan amounts or most favorable loan terms. Loan approval and actual loan terms depend on the ability to meet underwriting requirements (including, but not limited to, a responsible credit history, sufficient income after monthly expenses, and availability of collateral) that will vary by lender.
Life Insurance:
Information about insurance is provided on Lantern by SoFi Life Insurance Agency, LLC. Click here to view our licenses.
More from MediaFeed:
What we know about Biden's plan to cancel student loan debt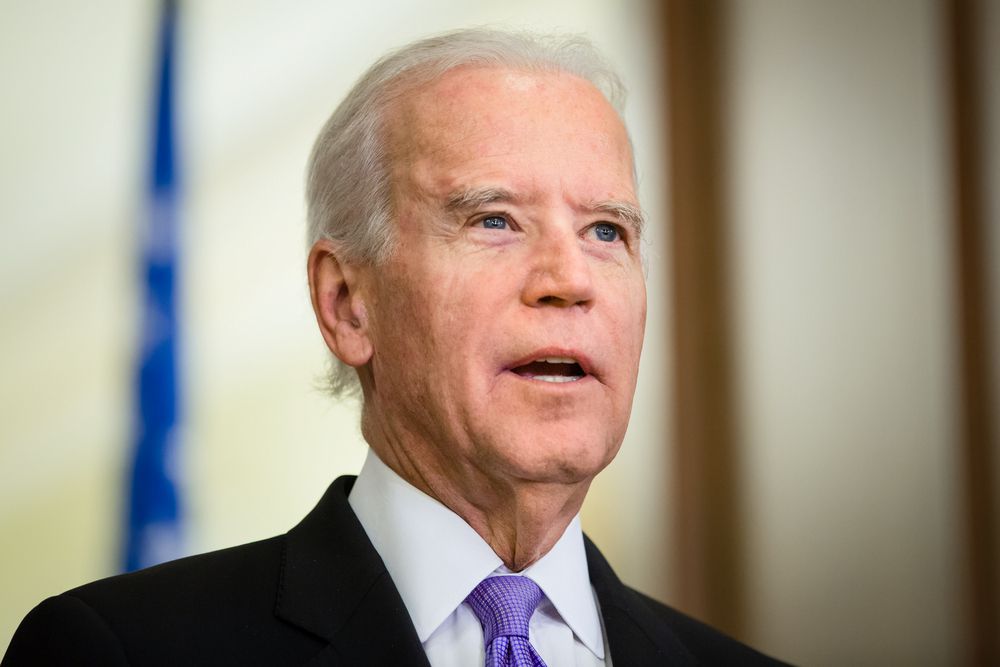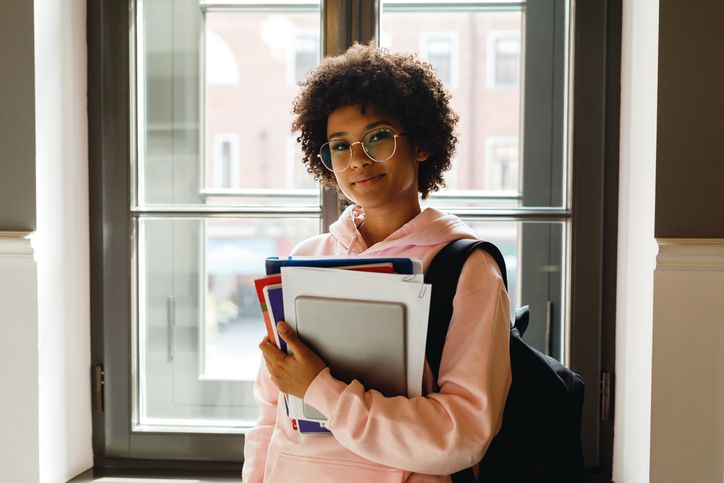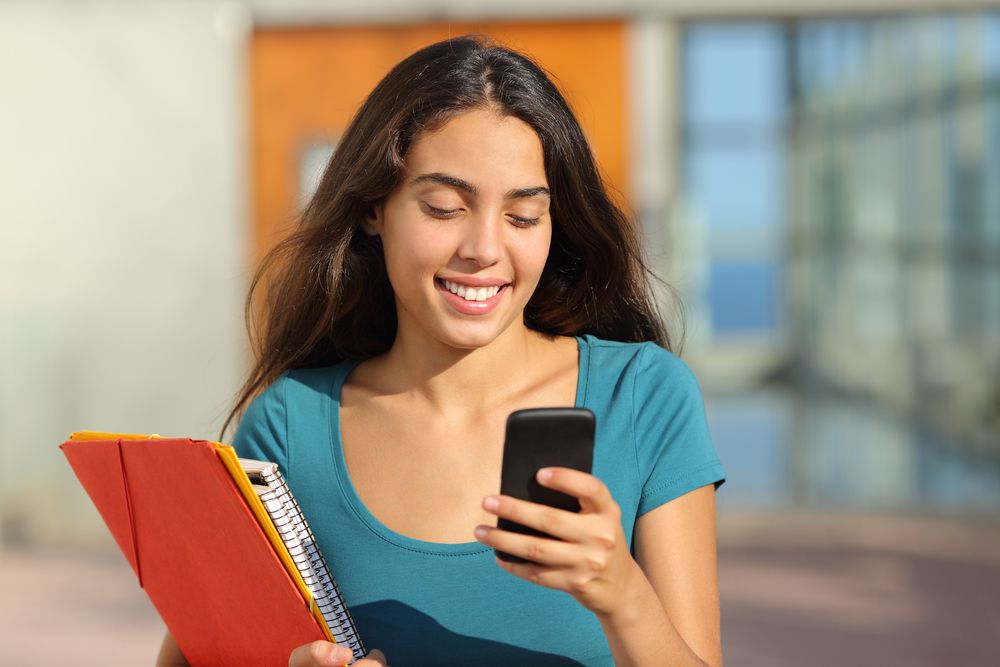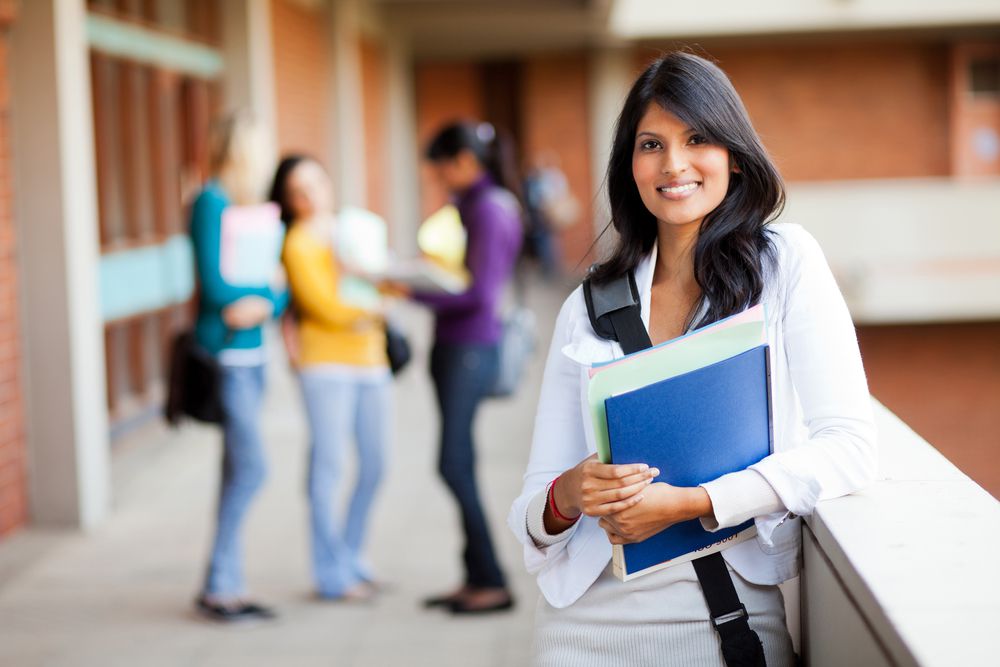 Featured Image Credit: CREATISTA / iStock.
AlertMe