Editor's Note: Since the writing of this article, the Biden administration has extended the pause on federal student loan repayment through Dec. 31, 2022.
How long it takes to consolidate student loans varies by lender. If you're applying for federal loan consolidation, the process typically takes 30 to 45 days, though it can take even longer. On the other hand, you can often consolidate your student loans with a private lender in just a few weeks. Consolidation can simplify loan repayment by giving you a single loan with just one monthly bill. Consolidation can also lower your monthly payment by giving you a longer period of time (up to 30 years) to repay your loans. Or you can do it to achieve a lower interest payment for your single loan.
Understanding the timeline for student loan consolidation can help you manage your loans and avoid accidentally missing a payment.
Related: Can the president cancel student loans?
What Is Student Loan Consolidation?
Student loan consolidation typically refers to combining multiple student loans into one to simplify repayment. When applying for federal loan consolidation, however, it is also possible to consolidate a single loan to make it eligible for certain federal repayment plans. In fact, there are two main ways to consolidate student loans. First, you can consolidate federal student loans into one with a Direct Consolidation Loan. Alternatively, you can consolidate federal student loans, private student loans, or both by refinancing with a private lender.
Federal loan consolidation
Federal loan consolidation involves replacing one or more of your federal loans with a Direct Consolidation Loan. It can be helpful for a few reasons. For one, it allows you to combine multiple loans into one so you only have a single bill to pay back. Second, it lets you choose a new repayment plan, sometimes even allowing you to access plans that your loans didn't qualify for previously. Parent PLUS loans, for example, are only eligible for Income-Contingent Repayment (ICR) if you consolidate them first.  This is an arrangement for the repayment of a loan where the regular amount to be paid by the borrower depends on his or her income.
Finally, federal loan consolidation is one way to get your student loans out of default and back into good standing. Note that private student loans are not eligible for federal loan consolidation.
Private loan consolidation
Private loan consolidation refers to refinancing one or more of your student loans with a private lender, such as a bank or credit union. If you refinance multiple loans, you can combine them into a single new loan. Depending on your credit, you could get a better interest rate than you have currently. Plus, you can choose new repayment terms. Both private and federal student loans are eligible for refinancing. However, refinancing federal loans turns them private, meaning they become ineligible for federal repayment plans and student loan forgiveness programs.
How to Consolidate Student Loans
You can apply for Direct Loan Consolidation at no cost on the Federal Student Aid website. According to Federal Student Aid, most applicants complete the process in 30 minutes or less. In your application, you'll select which of your federal student loans you would like to consolidate. If any of your loans are in their grace period, you can request that Federal Student Aid delays processing your application until it ends. You'll also choose a new student loan servicer and select a repayment plan.
The application offers a useful repayment estimator tool so you can see what paying off student loans would look like on each plan. Finally, you'll review and accept the terms and conditions, provide your personal information, and sign your application. At this point, the Department of Education will verify your loans and loan amounts. If you have older loans, the Department may need to request Loan Verification Certificates (LVCs) from your lenders. Once it has verified your loans, it will pay them off and issue you a new Direct Consolidation Loan.
How Long Does Student Loan Consolidation Take?
Student loan consolidation often takes one to two months to complete. According to FedLoan Servicing, a student loan servicer that will be ending its contract with the Department of Education soon, it typically takes 30 business days (four to six weeks) to originate a Direct Consolidation Loan from the date it receives your application.
After you apply, it takes a couple weeks to receive confirmation of your loan amounts and interest rates. Once your loans are confirmed, you'll receive a Loan Summary Statement. At this point, you have 10 business days to make changes or cancel your consolidation request. After these 10 days, it typically takes another three business days for your new consolidation loan to be disbursed. Note that this example comes from FedLoan Servicing, but the timeline may vary depending on the loan servicer you select and the amount of time it takes to verify your current loans.
How Long Does Refinancing Private Student Loans Take?
Student loan refinancing can be a faster process than federal consolidation. How long student loan refinance takes, though, will vary by lender. Some lenders can process your application and issue your new loan in just a few weeks.
SoFi, for example, reviews refinance applications within one or two business days. If you apply with a cosigner, it takes about 10 business days to process your application. Once you sign your final documents, SoFi sends funds to your previous lenders in just a few business days. The process of applying for student loan refinancing can also be completed pretty quickly.
To start, you can apply for prequalification online in a matter of minutes. If you see any offers you like, you can submit a full application with supporting documentation. Once the lender receives your application, it will typically take a few weeks to confirm your information and put together your new loan. Assuming you're approved to refinance, the new lender will pay off your existing loan(s) and issue the new, refinanced one in its place.
The Takeaway
Neither federal student loan consolidation nor private student loan refinancing will happen overnight, but you won't have to wait long. You can often finish the Direct Loan Consolidation process in 30 to 45 days. Alternatively, you can refinance your student loans in less than a month, depending on the lender you choose. Refinancing student loans has the potential to save you money, as creditworthy borrowers can qualify for better interest rates than they have now. Be cautious about refinancing federal student loans, though, as doing so means forfeiting access to federal benefits. Make sure to consider all the pros and cons of student loan refinancing before you apply.
Learn More:
This article originally appeared on LanternCredit.com and was syndicated by MediaFeed.org.
Lantern by SoFi:
This Lantern website is owned by SoFi Lending Corp., a lender licensed by the Department of Financial Protection and Innovation under the California Financing Law, license number 6054612; NMLS number 1121636. 
All rates, fees, and terms are presented without guarantee and are subject to change pursuant to each provider's discretion. There is no guarantee you will be approved or qualify for the advertised rates, fees, or terms presented. The actual terms you may receive depends on the things like benefits requested, your credit score, usage, history and other factors.
*Check your rate: To check the rates and terms you may qualify for, Lantern and/or its network lenders conducts a soft credit pull that will not affect your credit score. However, if you choose a product and continue your application, the lender(s) you choose will request your full credit report from one or more consumer reporting agencies, which is considered a hard credit pull and may affect your credit.
All loan terms, including interest rate, and Annual Percentage Rate (APR), and monthly payments shown on this website are from lenders and are estimates based upon the limited information you provided and are for information purposes only. Estimated APR includes all applicable fees as required under the Truth in Lending Act. The actual loan terms you receive, including APR, will depend on the lender you select, their underwriting criteria, and your personal financial factors. The loan terms and rates presented are provided by the lenders and not by SoFi Lending Corp. or Lantern. Please review each lender's Terms and Conditions for additional details.
Many factors affect your credit scores and the interest rates you may receive. SoFi is not a Credit Repair Organization as defined under federal or state law, including the Credit Repair Organizations Act. SoFi does not provide "credit repair" services or advice or assistance regarding "rebuilding" or "improving" your credit record, credit history, or credit rating. For details, see the FTC's website on credit
Financial Tips & Strategies: The tips provided on this website are of a general nature and do not take into account your specific objectives, financial situation, and needs. You should always consider their appropriateness given your own circumstances.
Personal Loan:
SoFi Lending Corp. ("SoFi") operates this Personal Loan product in cooperation with Even Financial Corp. ("Even"). If you submit a loan inquiry, SoFi will deliver your information to Even, and Even will deliver to its network of lenders/partners to review to determine if you are eligible for pre-qualified or pre-approved offers. The lenders/partners receiving your information will also obtain your credit information from a credit reporting agency. If you meet one or more lender's and/or partner's conditions for eligibility, pre-qualified and pre-approved offers from one or more lenders/partners will be presented to you here on the Lantern website. More information about Even, the process, and its lenders/partners is described on the loan inquiry form you will reach by visiting our Personal Loans page as well as our Student Loan Refinance page. Click to learn more about Even's Licenses and Disclosures, Terms of Service, and Privacy Policy.
Personal loan offers provided to customers on Lantern do not exceed 35.99% APR. An example of total amount paid on a personal loan of $10,000 for a term of 36 months at a rate of 10% would be equivalent to $11,616.12 over the 36 month life of the loan.
Student Loan Refinance:
SoFi Lending Corp. ("SoFi") operates this Student Loan Refinance product in cooperation with Even Financial Corp. ("Even"). If you submit a loan inquiry, SoFi will deliver your information to Even, and Even will deliver to its network of lenders/partners to review to determine if you are eligible for pre-qualified or pre-approved offers. The lender's receiving your information will also obtain your credit information from a credit reporting agency. If you meet one or more lender's and/or partner's conditions for eligibility, pre-qualified and pre-approved offers from one or more lenders/partners will be presented to you here on the Lantern website. More information about Even, the process, and its lenders/partners is described on the loan inquiry form you will reach by visiting our Personal Loans page as well as our Student Loan Refinance page. Click to learn more about Even's Licenses and Disclosures, Terms of Service, and Privacy Policy.
IF YOU ARE LOOKING TO REFINANCE FEDERAL STUDENT LOANS, PLEASE BE AWARE THAT THE WHITE HOUSE HAS ANNOUNCED $20,000 OF STUDENT LOAN FORGIVENESS FOR QUALIFYING PELL GRANT RECIPIENTS AND $10,000 FOR QUALIFYING BORROWERS WHOSE STUDENT LOANS ARE FEDERALLY HELD. ADDITIONALLY, THE FEDERAL STUDENT LOAN PAYMENT PAUSE AND INTEREST HOLIDAY HAS BEEN EXTENDED TO DEC. 31, 2022. PLEASE CAREFULLY CONSIDER THESE CHANGES BEFORE REFINANCING FEDERALLY HELD LOANS, SINCE IN DOING SO YOU WILL NO LONGER QUALIFY FOR THE FEDERAL LOAN PAYMENT SUSPENSION, INTEREST WAIVER, OR ANY OTHER CURRENT OR FUTURE BENEFITS APPLICABLE TO FEDERAL LOANS. CLICK HERE FOR MORE INFORMATION.
Notice: Private student loans do not have the same repayment options that the federal loan program offers such as Income-Driven Repayment plans, including Income-Contingent Repayment or PAYE.
Auto Loan Refinance:
Automobile refinancing loan information presented on this Lantern website is from Caribou. Auto loan refinance information presented on this Lantern site is indicative and subject to you fulfilling the lender's requirements, including: you must meet the lender's credit standards, the loan amount must be at least $10,000, and the vehicle is no more than 10 years old with odometer reading of no more than 125,000 miles. Loan rates and terms as presented on this Lantern site are subject to change when you reach the lender and may depend on your creditworthiness. Additional terms and conditions may apply and all terms may vary by your state of residence.
Secured Lending Disclosure:
Terms, conditions, state restrictions, and minimum loan amounts apply. Before you apply for a secured loan, we encourage you to carefully consider whether this loan type is the right choice for you. If you can't make your payments on a secured personal loan, you could end up losing the assets you provided for collateral. Not all applicants will qualify for larger loan amounts or most favorable loan terms. Loan approval and actual loan terms depend on the ability to meet underwriting requirements (including, but not limited to, a responsible credit history, sufficient income after monthly expenses, and availability of collateral) that will vary by lender.
Life Insurance:
Information about insurance is provided on Lantern by SoFi Life Insurance Agency, LLC. Click here to view our licenses.
More from MediaFeed:
This generation disapproves of Biden the most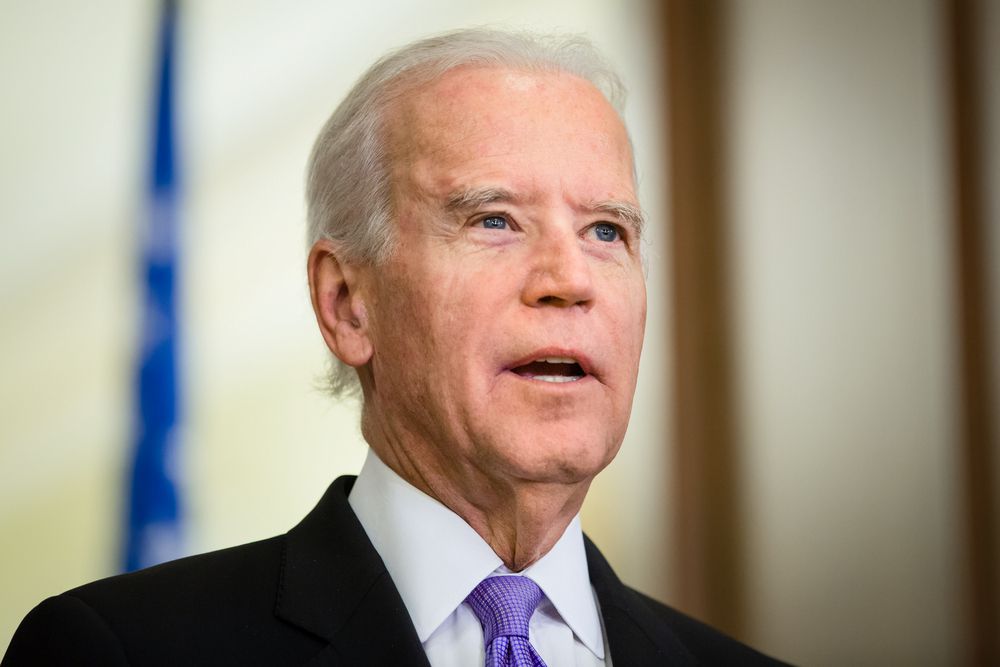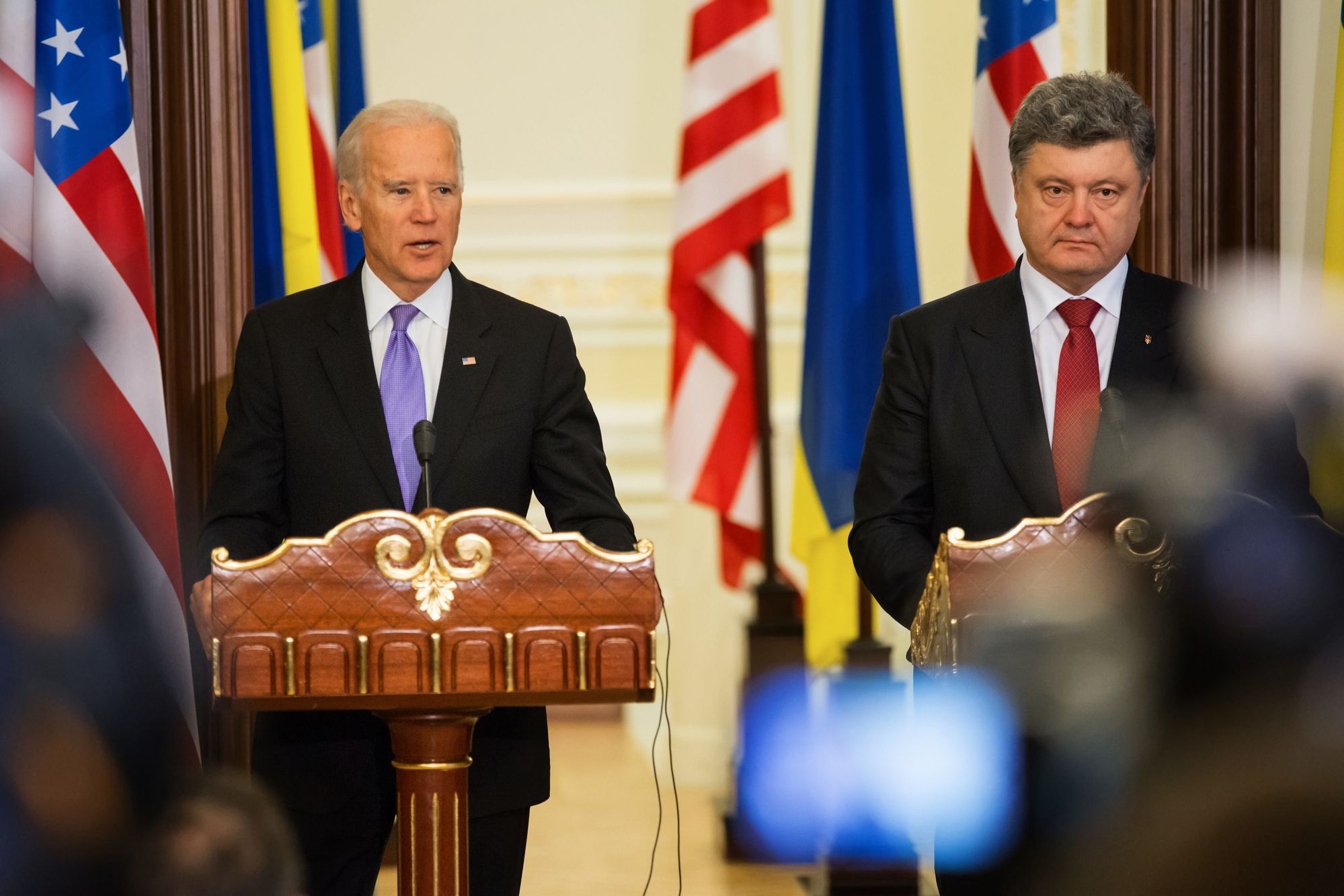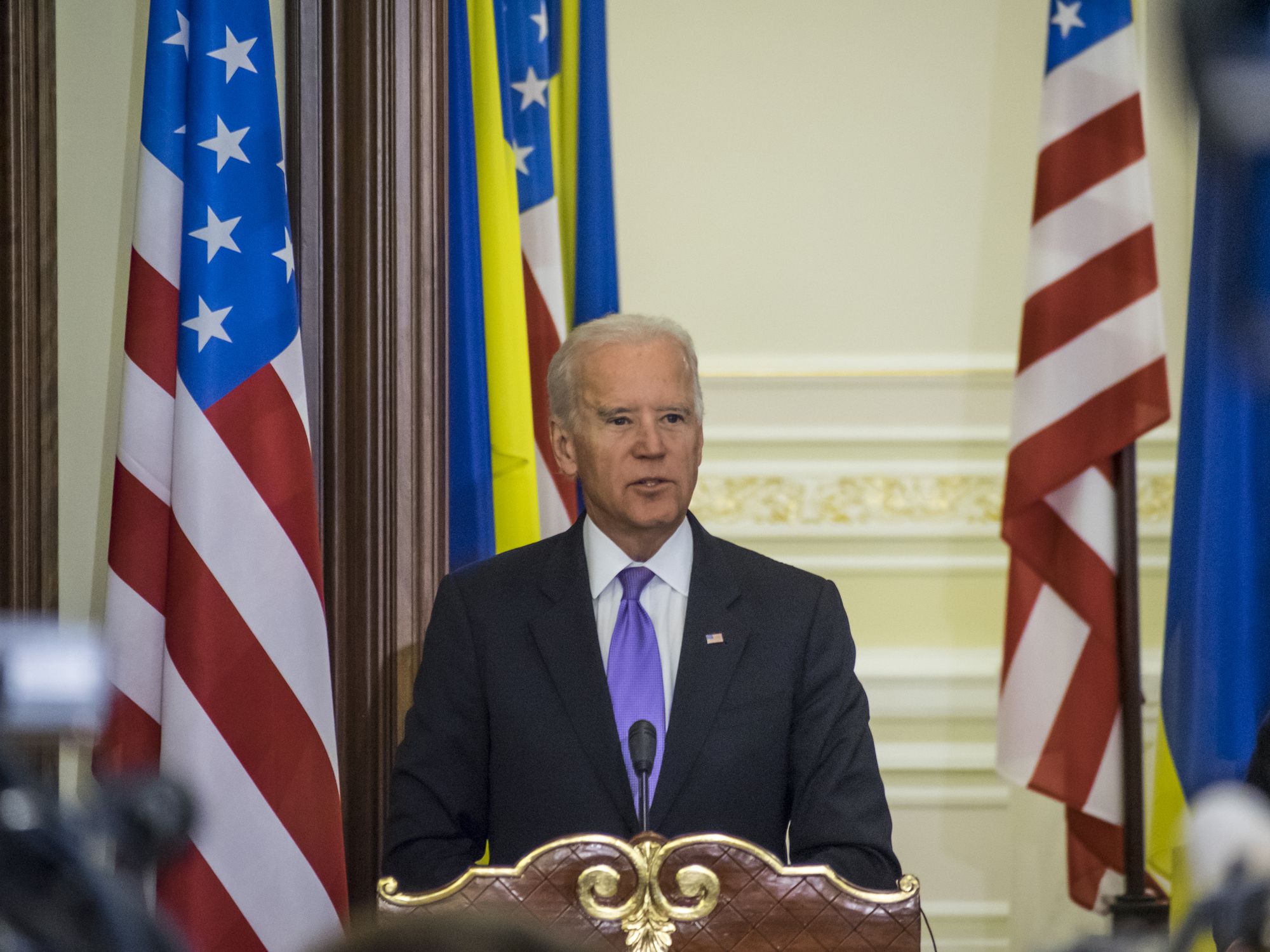 Featured Image Credit: Depositphotos.
AlertMe