Can you believe that Amazon Prime Day is in its 8th year? This now-massive sale event kicked off on July 15, 2015, as a 24-hour sale. Each subsequent year through 2019, Prime Day occurred in the second week of July and the sale grew from 24 to 48 hours.
Then the Pandemic hit in 2020, flipping retail on its head in myriad ways.  Prime Day was postponed until October – again as a 48-hour sale – serving as an unofficial start to the holiday shopping season that year.
In 2021, experts and consumers wondered when Prime Day was going to be. Would it return to July? Or perhaps there would be two Prime Days, one in July and one in October? But Amazon surprised us all by holding Prime Day over 48 hours beginning June 21.
Sales in June 2021 were only a modest jump over 2020, so I'm not surprised that Amazon has returned its big, annual sale to July, where it all began. By doing this, Amazon might re-capture some of that YOY growth they experienced in the earlier years.
And guess what? I'm hearing rumblings that Amazon could have another big sale in the fall. Doing this would be a smart move, given the excitement that was caused by its Prime Day sale in October 2020.
Amazon Prime Day is big, and it gets bigger every year. Despite the fact that we were in the midst of a global pandemic in 2021 with unemployment at dizzying levels, sales reached an estimated 10.4B US dollars worldwide, making it Amazon's biggest sale event ever.
Here are the Best Amazon Prime Day Shopping Tips:
Amazon Prime Membership is Required
Amazon Prime Day deals are for Amazon Prime members only. If you are not a member, now is a great time to join so you can take advantage of all the Prime Day discounts. The membership is $139 per year (or $14.99 per month) and includes unlimited two-day or in some cases next-day or same-day shipping all year long.
There are also a whole host of other benefits, including access to Amazon Video, Amazon Music, one free Kindle book per month, special discounts, free Grubhub+ membership for a year, and lots more. There's a 30-day free Amazon Prime trial, so why not give it a try? (Just remember to cancel within that 30-day window if you don't intend to continue.) And if you've done a free trial before, don't worry – you're eligible for a free Amazon Prime trial every 12 months!
Amazon Prime Membership Discounts
Students with a valid ID can get a 6-month free trial, and then it's $6.49 per month or $59 a year, plus a slew of perks from other providers, like the Calm app and Grubhub.
If you are on public assistance and can provide an EBT or Medicaid card, you can get Amazon Prime for $6.99 per month.
Special Offers
Amazon often offers bonuses on top of their Prime Day discounts. This year, Amazon has introduced Prime Stampcard, where shoppers can earn a $10 credit to use on Prime Day after completing four tasks, including making a qualifying purchase, streaming a show on Prime Video, listening to a song on Amazon Music, and borrowing an eBook on Prime Reading.
Certain brands will have their own special deals on Amazon. For example, if you order $75+ of P&G products, you can get a $20 Prime Day Credit.
Last year, you could get a $10 Amazon credit when you purchased a $40 Prime Day gift card. This gift card could be gifted to someone else, or be applied towards your Prime membership or future purchases. Look for offers like this, too.
Sign up for Amazon's Credit Card
If you are a regular Amazon shopper, consider applying for the Amazon Prime Rewards Visa Signature Card. Periodically, Amazon offers an instant bonus upon approval. Right now, it's a $100 Amazon gift card (select applicants get $200!!).
This card has no annual fee and allows you to earn 5% back on your Amazon and Whole Foods purchases, and 1-2% back on other purchases. These earnings can be applied to future Amazon purchases.
This year, through Prime Day, you can also earn an additional 25% back on select eligible items just by using your Prime Rewards Visa. Throughout the year, you can earn up to 10% back on select items through Prime Bonus.
There are also benefits for foreign travel, like no transaction fees and travel insurance. Like many store cards, this card has a fairly high APR, so buy only what you can pay off in full each month.
Use Amazon Cash
If you don't have a debit or credit card, you can still shop with Amazon by using Amazon Cash by adding a Gift Card Balance to your Amazon Account at select store locations (click here for locations). Add between $5 – $500.
Support Small Businesses
Prime Day is a great time to support small businesses, many of which will be offering special discounts on Prime Day. Last year, Amazon also offered a $10 credit when you spent $10 or more with over 300k participating businesses from June 7-20.
Use Amazon Tools
Use the Amazon app or the Amazon Assistant browser extension to search for Today's Deals or Deals & Savings, and add items of interest to your Lists.  In the past, you've been able to receive alerts when items go on sale, so fingers crossed for that!
Deal Spotting
You can also scroll through "Upcoming Deals" and click "Watch This Deal," to receive alerts for that item.
When Prime Day arrives, click on "Today's Deals" to see what's on sale. Most of the deals will be Prime Day exclusives, which will be available to shoppers while supplies last. "Deals of the Day" will only be available for 24 hours, and then there will be "Lightning Deals", which like lightning, come and go very quickly.
Another smart thing to do is to add things that you want to your cart before Prime Day and click "Save for Later." That way, on Prime Day, you can easily view all those items and see if they are on sale.
Ask Alexa
If you have any of Amazon's devices, like the Echo Dot or Echo Show, ask Alexa what the deals are. Once you've ordered, you can also track your packages using Alexa. In previous years, Amazon offered exclusive deals on some orders placed with Alexa, so be on the lookout for those again.
Shop Around
Several retailers, including Target, Walmart, Best Buy, Nordstrom, and Wayfair, will be offering competitive deals on Prime Day.  To ensure you get the lowest price, set deal alerts for specific items on Slickdeals.net. You'll receive a notification when those items go on sale on Amazon or elsewhere.  Also, bookmark the Slickdeals Prime Day page for all the best deals in one place.
You can also compare prices at other retailers by searching for an item on Google Shopping or Yahoo Shopping.
Save at Checkout
If you have CouponCabin's Sidekick browser extension installed, it will pop up and offer to run coupons for you at checkout. The extension will cycle through several coupon codes to see if any are valid. If there is a valid code, you'll automatically see that coupon applied to your purchase!
CouponCabin will also have New Member Offers (20% off up to $5) and Member Only Offers ($2 off $2) where users can redeem cashback by providing CouponCabin a copy of their purchase receipt. There will also be a special promotion on July 12-13 where you can visit CouponCabin.com for a chance to earn a $200 shopping credit if you make a Prime Day purchase of $200 or more. Quantities will be limited!
This article originally appeared on Truetrae.com and was syndicated by MediaFeed.org.
More from MediaFeed:
7 ways to be both frugal & eco-friendly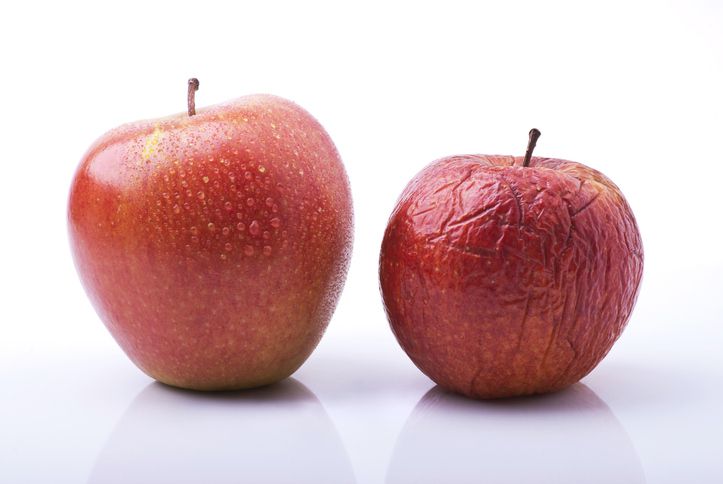 Featured Image Credit: Kit L. / istockphoto.
AlertMe
---