Congrats, new driver: Hitting the road goes a long way when it comes to freedom, autonomy and just plain fun. But when it comes to driving, it's safety first — and part of driving safely is having sufficient car insurance coverage.
The world of auto insurance can be a confusing one, especially for new drivers, who also often face the challenge of higher insurance premiums. Still, there are ways to save money on insurance, both immediately and as your time behind the wheel increases.
Here's what new drivers need to know about auto insurance.
Recommended: Auto insurance terms, explained
Car Insurance: The Basics
First things first: What is auto insurance, how does it work and why do you need it?
Car insurance pays out money for car repairs, medical bills and other expenses in the event you get in an accident. Liability insurance, which pays out money to the other driver when you're found at fault, is legally required in most states.
The amount of insurance you need depends on the law in the state you live in as well as your own risk tolerance level, but since even minor auto accidents can be very costly and most of us can't afford to pay thousands of dollars out of pocket, auto insurance is a necessity.
Unfortunately, auto insurance can be more expensive for new drivers — but again, take heart. There are still ways to ensure you get the best possible rate.
Factors That Affect Car Insurance Price
Car insurance prices are affected by far more than just a driver's experience level, though that's certainly an important part of the equation. Here are some other factors that insurers will take into account while drawing up your quote:
Driver's age
Driver's gender
Driver's marital status
Driver's history of accidents and damage
Driver's credit score
The primary location the vehicle is kept and driven in
The vehicle's make, model and age
Although there are some general rules that hold true — for instance, that people with lower credit scores or worse driving records end up with higher premiums — the way some of these factors are used is less than transparent.
For example, a 2021 study by The Zebra found that women actually pay higher insurance costs than men on average in many parts of America, despite the Insurance Information Institute's claim that women tend to have fewer accidents than men and therefore pay less for insurance.
In short, there's no easy way to predict what your rates will look like without getting a custom quote, but it's true that newer drivers tend to face higher insurance premiums. Which does make sense: After all, the insurance company is trying to hedge its bets that you won't get in an accident (and therefore need an expensive claim paid out), and they don't have a driving record to rely on while they make their best guesses.
Who's Considered a New Driver?
Although the classic image of a new driver might be an eager teenager with their brand-new license and mom's hand-me-down car, there are other people who fit the description, too. Drivers considered "new" include:
Teenagers with new driver's licenses
Adults without a driving record
People with a gap in their driving history or car insurance coverage
Immigrants to the United States, whose driving records might not transfer over from their country of origin
Being a new driver doesn't change how much insurance you're required to purchase by state law. As mentioned, though, it can affect your price — so let's take a closer look into solutions for each category.
Car Insurance for Teens
Teens — or, in many cases, teens' parents — face some of the highest insurance costs out there because let's face it: Youthful abandon and lack of experience can lead to accidents. There are some moves you can make to minimize the costs, however, including:
Staying on a parent's policy: For starters, staying on a parent's policy as long as they're living under the same roof can keep costs relatively low for teenage drivers … but parents should still expect their policy cost to double.
Looking for discounts for good grades or defensive driving classes: Teens may also be able to score good student discounts by maintaining above-average grades in school, or get a discount if they attend and complete an approved defensive driving class.
Maintaining a good driving record: For all drivers, maintaining an accident-free driving history goes a long way toward lowering insurance costs over time. Of course, practicing care and vigilance on the road is always of paramount importance … but given how high the cost of teenagers' insurance policies can be, there's even more incentive.
Car Insurance for People Who Moved to the U.S.
Even if you have a robust driving history in your home country, if you immigrate to the United States, it's unlikely to transfer over — which means you could face elevated insurance prices for the first few years you're a U.S. driver.
Furthermore, the first step to attaining U.S. car insurance in most states is to acquire a U.S. driver's license, which on its own can be difficult without the proper paperwork. However, certain states do offer driving privileges to unauthorized immigrants. You may need to provide documentation, such as a foreign passport or birth certificate, and the resultant license is not valid as federal identification.
Once you're ready to shop for car insurance, we recommend obtaining several quotes to see which company can accommodate you with the coverages you need for the least amount of money.
Car Insurance for Adults Without a Driving Record
Maybe your teenage days are far off in the rearview mirror, but it's been a long time since you've driven — or you've never driven at all.
Without a solid, recent driving history, car insurance companies will still consider you a new driver, which can push costs up. So can having a gap in car insurance coverage. (There may be exceptions to this rule if your driving gap was due to military deployment status, so be sure to run that information by your prospective insurer.)
Again, shopping around for the best quote and maintaining as clean a driving record as possible going forward will help your case considerably. If you're confident in your driving ability and you've built up the savings to afford it if an accident does occur, choosing a higher deductible could also help you save money on monthly premiums.
3 Ways to Save on Car Insurance for New Drivers
Along with the tips we've included in the sections above, there are some universal tips that can help most new drivers — and, in fact, most drivers, period — lower their car insurance costs.
1. Choose Your Car Wisely
Certain cars are more expensive to insure than others, including flashy models that are likely to get stolen (or tempt their drivers into three-digit speeds). You can find lists of the cheapest cars to insure online, but generally speaking, slightly older, more modest vehicles are the least expensive to keep insured.
2. Improve Your Credit History
It's really incredible how many parts of our lives credit history touches — and car insurance is no exception. While your quote is drawn up based on many factors, as mentioned above, your credit history is definitely part of it. Besides, maintaining good credit behavior is highly likely to help you elsewhere, too.
3. Bundle Up
Many insurance companies offer discounts to people who "bundle" coverage or purchase more than one type of insurance from the same company. So if you're required to have renter's insurance or have home insurance, see if buying them all from the same provider might save you some dough.
The Takeaway
Although new drivers do face higher car insurance costs, they can still find the very best deal available to them by shopping around. Better yet, these days, that doesn't have to mean making five different phone calls. Look for auto insurance comparison tools to make it easy to compare car insurance rates at a glance — and to seal the deal and get yourself ready to hit the road!
Learn More:
This article
originally appeared on SoFi.com and was
syndicated by MediaFeed.org.
Disclaimer: Many factors affect your credit scores and the interest rates you may receive. SoFi is not a Credit Repair Organization as defined under federal or state law, including the Credit Repair Organizations Act. SoFi does not provide "credit repair" services or advice or assistance regarding "rebuilding" or "improving" your credit record, credit history, or credit rating. For details, see the FTC's
website  .
External Websites: The information and analysis provided through hyperlinks to third party websites, while believed to be accurate, cannot be guaranteed by SoFi. Links are provided for informational purposes and should not be viewed as an endorsement.
Financial Tips & Strategies: The tips provided on this website are of a general nature and do not take into account your specific objectives, financial situation, and needs. You should always consider their appropriateness given your own circumstances.
Third Party Brand Mentions: No brands or products mentioned are affiliated with SoFi, nor do they endorse or sponsor this article. Third party trademarks referenced herein are property of their respective owners.
Insurance not available in all states.
Gabi is a registered service mark of Gabi Personal Insurance Agency, Inc.
SoFi is compensated by Gabi for each customer who completes an application through the SoFi-Gabi partnership.
More from MediaFeed:
6 strategies for becoming debt free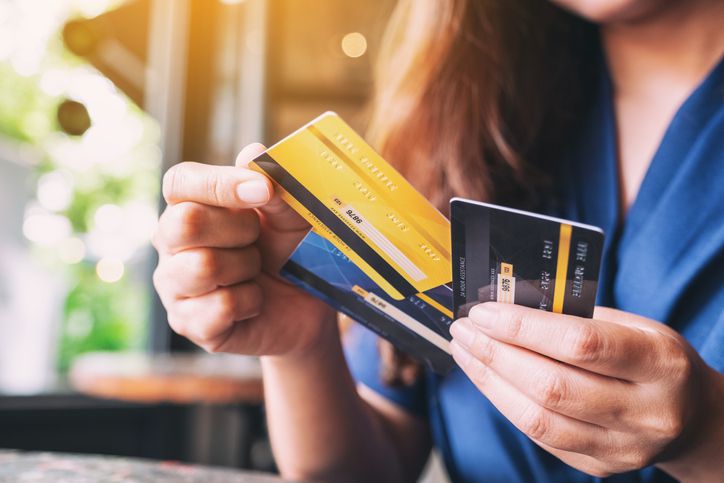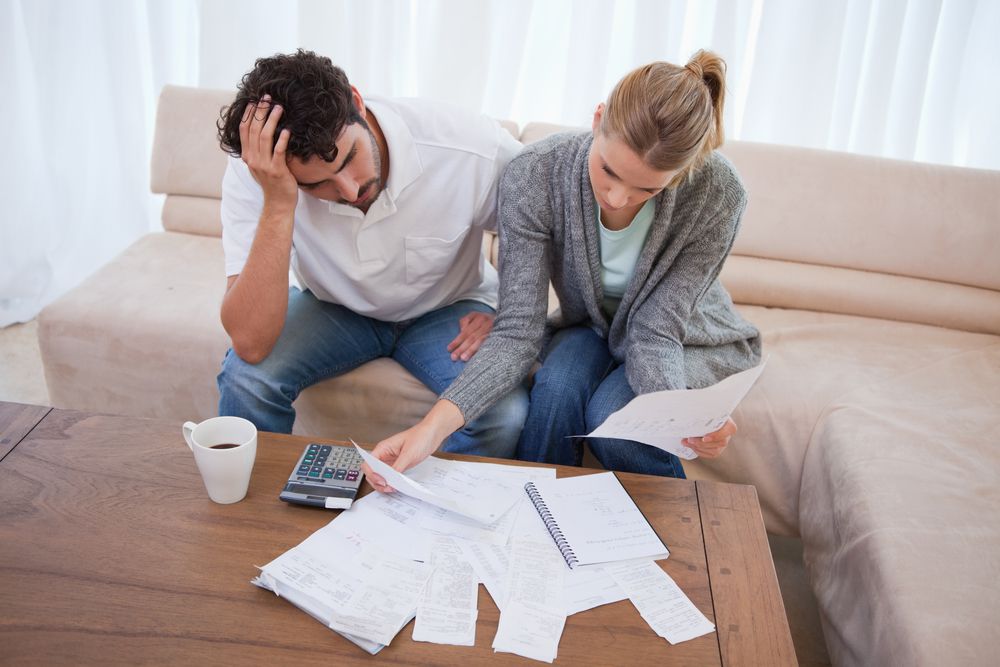 Featured Image Credit: AleksandarNakic.
AlertMe