Editor's note: Lantern by SoFi seeks to provide content that is objective, independent and accurate. Writers are separate from our business operation and do not receive direct compensation from advertisers or partners. Read more about our Editorial Guidelines and How We Make Money.
More than 43 million Americans are making payments on their student loans, whether they graduated from college last year or a decade ago. There's no question that for some, student loan payments are a real struggle.
The nearly two-year-long pause on federal student loan payments ends on May 1, following several extensions. In its statement, the Department of Education said this final extension "will allow the Administration to assess the impacts of the Omicron variant on student borrowers and provide additional time for borrowers to plan for the resumption of payments and reduce the risk of delinquency and defaults after restart."
So, no matter whether you're trying to dig out of a deep student-loan pit or you're just beginning to set aside money, it's time to devise a smart strategy for how to pay off student loans. Here are some ideas.
Related: A guide to student loan forgiveness
Paying Back Student Loans
This past spring, two-thirds of the respondents to a survey said they would have trouble resuming payments on their student loans following the end of the government's pause, according to Pew Trusts. However, as onerous as they can be, student loans have to be dealt with. The alternative is fairly dire. If you are delinquent on your student loan payment for 90 days or more, your loan servicer will report the delinquency to the three major national credit bureaus. And should your student loans go into default, your tax refunds may be withheld, your wages may be garnished, and you may even end up in court.
One out of every ten Americans has defaulted on a student loan, and 7.8% of all student loan debt is in default, according to EducationData.org. It's crucial to get out of default (and for those who are not yet in default but falling behind in their loans or in danger of doing so) to catch up as quickly as you can.
Paying off student loans early may reduce the amount of interest that accrues over the life of the loan and free up your money for spending on expenses, saving and investing.
5 Ways to Pay off Student Loans Faster
Paying off student loans with speed requires a multi-pronged approach, depending on where you are in your education and career. What works one year might not work the next. These five approaches outline different plans of attack.
1. Begin Payment As Soon As Possible
It's possible to make loan payments while you're still in school, though it's not required. In fact, a six-month grace period goes with most federal student loans. You don't have to make use of it, however.
If you can, while in school or during the grace period, try to pay at least enough to cover the amount of interest you're accruing each month, advises the DOE's Federal Student Aid. That way, less interest will capitalize and get added to your principal balance when you enter repayment.
Some students work a part-time job while still in college to get a leap on their loans.
2. Make More Than the Minimum Payment
Paying extra each month can reduce the interest you pay and reduce the total cost of your loan over time, says Federal Student Aid. If you can continue making monthly payments even if you have satisfied future payments, you will pay off your loan faster.
It's important to notify your loan servicers to apply overpayments to your current balance and to ask if the additional payment amount can be allocated to your higher-interest loans first. One way to make it easier: Set up automatic payments based on the extra payment. This way you won't be tempted to change your mind.
3. Use Your Tax Refund & Extra Money
Consider dedicating your tax refund to paying off some of your student loan debt. Part of the reason you may have received a refund in the first place is that you get a tax deduction for paying student loan interest, says Federal Student Aid. A regular side gig dedicated to your student loan will make it vanish faster.
4. Seek Out Loan Forgiveness and Repayment Options
Sometimes it's impossible to not only pay extra on your loan but also to cover the minimum. Job loss or a change in life circumstances are crises that deal a heavy blow.
The federal government has income-driven repayment plans to help reduce student loan payments. Anything is better than falling into delinquency. After submitting the supporting documentation, you may qualify for lower monthly payments. There are other student-loan forgiveness and cancellation programs that, if you meet the requirements, could wipe out the balance of your debt and put you on the road to a post-student-debt financial life.
If you are employed by a U.S. federal, state, local, or tribal government or not-for-profit organization, you might be eligible for the Public Service Loan Forgiveness Program.
Under the Teacher Loan Forgiveness Program, if you teach full-time for five complete and consecutive academic years in a low-income school or educational service agency, and meet other qualifications, you may be eligible for forgiveness of up to $17,500 on your loans.
If your school closes while you're enrolled or soon after you withdraw, you may be eligible for discharge of your federal student loan.
5. Refinance Your Student Loan
Refinancing offers shortcuts to some. With interest rates at low levels, a student loan refinanced with a private servicer may produce smaller payments and a shorter repayment time frame. If you choose a shorter term, it may actually increase your monthly payment, but your debt might be paid off faster and you might save money on interest.
The pros and cons to refinancing must be studied carefully. Once a federal loan is refinanced, you no longer qualify for federal loan forgiveness programs, both ones that exist now and ones that may be created in the future. Should President Joe Biden decide to grant student loan forgiveness to Americans holding debt — $10,000 is the number often cited — you would be ineligible for it.
The Takeaway
While the resumption of monthly payments on federal student loans may not come as good news for many people, it provides an opportunity to take a look at your payment strategy. Of course, the most important thing is not to become delinquent in payments or go into default.
To reap the benefits of paying off a student loan faster, pursue one or more of these five strategies: Begin payments as soon as possible, make more than the minimum payment, use your tax refund and extra money, seek out loan forgiveness and repayment options, and refinance your student loan.
Learn more:
This article originally appeared on LanternCredit.com and was syndicated by MediaFeed.org.
The tips provided on this website are of a general nature and do not take into account your specific objectives, financial situation, and needs. You should always consider their appropriateness given your own circumstances.
Lantern by SoFi:
This Lantern website is owned by SoFi Lending Corp., a lender licensed by the Department of Financial Protection and Innovation under the California Financing Law, license number 6054612; NMLS number 1121636. (www.nmlsconsumeraccess.org)
All rates, fees, and terms are presented without guarantee and are subject to change pursuant to each provider's discretion. There is no guarantee you will be approved or qualify for the advertised rates, fees, or terms presented. The actual terms you may receive depends on the things like benefits requested, your credit score, usage, history and other factors.
*Check your rate: To check the rates and terms you qualify for, Lantern conducts a soft credit pull that will not affect your credit score. However, if you choose a product and continue your application, the lender(s) you choose will request your full credit report from one or more consumer reporting agencies, which is considered a hard credit pull and may affect your credit.
All loan terms, including interest rate, and Annual Percentage Rate (APR), and monthly payments shown on this website are from lenders and are estimates based upon the limited information you provided and are for information purposes only. Estimated APR includes all applicable fees as required under the Truth in Lending Act. The actual loan terms you receive, including APR, will depend on the lender you select, their underwriting criteria, and your personal financial factors. The loan terms and rates presented are provided by the lenders and not by SoFi Lending Corp. or Lantern. Please review each lender's Terms and Conditions for additional details.
Personal Loan:
SoFi Lending Corp. ("SoFi") operates this Personal Loan product in cooperation with Even Financial Corp. ("Even"). If you submit a loan inquiry, SoFi will deliver your information to Even, and Even will deliver to its network of lenders/partners to review to determine if you are eligible for pre-qualified or pre-approved offers. The lenders/partners receiving your information will also obtain your credit information from a credit reporting agency. If you meet one or more lender's and/or partner's conditions for eligibility, pre-qualified and pre-approved offers from one or more lenders/partners will be presented to you here on the Lantern website. More information about Even, the process, and its lenders/partners is described on the loan inquiry form you will reach by visiting our Personal Loans page as well as our Student Loan Refinance page. Click to learn more about Even's Licenses and Disclosures, Terms of Service, and Privacy Policy.
Student Loan Refinance:
SoFi Lending Corp. ("SoFi") operates this Student Loan Refinance product in cooperation with Even Financial Corp. ("Even"). If you submit a loan inquiry, SoFi will deliver your information to Even, and Even will deliver to its network of lenders/partners to review to determine if you are eligible for pre-qualified or pre-approved offers. The lender's receiving your information will also obtain your credit information from a credit reporting agency. If you meet one or more lender's and/or partner's conditions for eligibility, pre-qualified and pre-approved offers from one or more lenders/partners will be presented to you here on the Lantern website. More information about Even, the process, and its lenders/partners is described on the loan inquiry form you will reach by visiting our Personal Loans page as well as our Student Loan Refinance page. Click to learn more about Even's Licenses and Disclosures, Terms of Service, and Privacy Policy.
Student loan refinance loans offered through Lantern are private loans and do not have the debt forgiveness or repayment options that the federal loan program offers, or that may become available, including Income Based Repayment or Income Contingent Repayment or Pay as you Earn (PAYE).
Notice: Recent legislative changes have suspended all federal student loan payments and waived interest charges on federally held loans until 01/31/22. Please carefully consider these changes before refinancing federally held loans, as in doing so you will no longer qualify for these changes or other future benefits applicable to federally held loans.
Auto Loan Refinance:
Automobile refinancing loan information presented on this Lantern website is from Caribou. Auto loan refinance information presented on this Lantern site is indicative and subject to you fulfilling the lender's requirements, including: you must meet the lender's credit standards, the loan amount must be at least $10,000, and the vehicle is no more than 10 years old with odometer reading of no more than 125,000 miles. Loan rates and terms as presented on this Lantern site are subject to change when you reach the lender and may depend on your creditworthiness. Additional terms and conditions may apply and all terms may vary by your state of residence.
Secured Lending Disclosure:
Terms, conditions, state restrictions, and minimum loan amounts apply. Before you apply for a secured loan, we encourage you to carefully consider whether this loan type is the right choice for you. If you can't make your payments on a secured personal loan, you could end up losing the assets you provided for collateral. Not all applicants will qualify for larger loan amounts or most favorable loan terms. Loan approval and actual loan terms depend on the ability to meet underwriting requirements (including, but not limited to, a responsible credit history, sufficient income after monthly expenses, and availability of collateral) that will vary by lender.
Life Insurance:
Information about insurance is provided on Lantern by SoFi Life Insurance Agency, LLC. Click here to view our licenses.
More from MediaFeed:
Private student loan relief options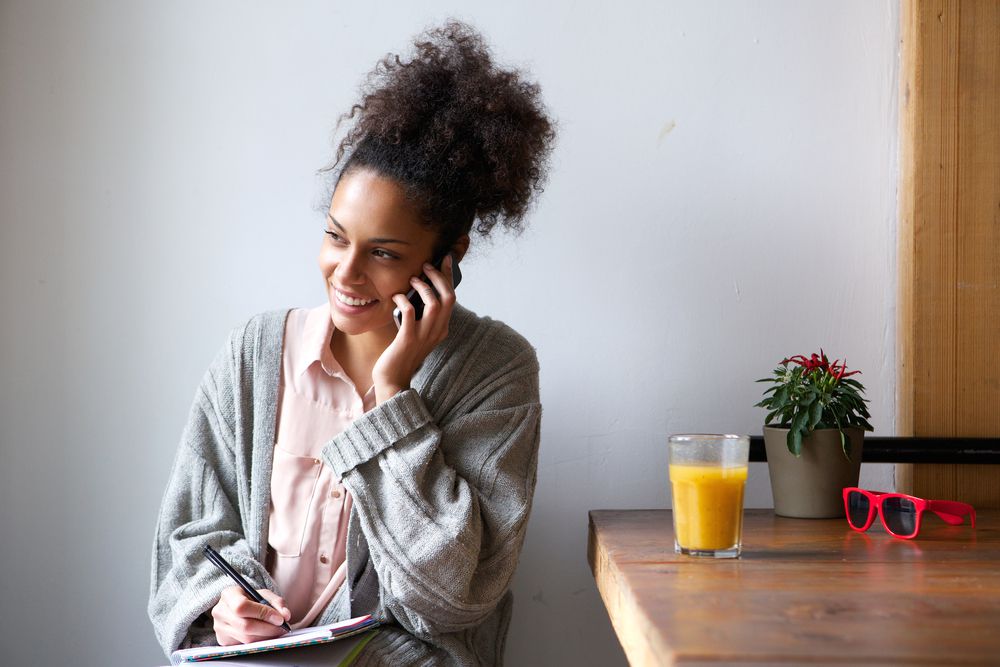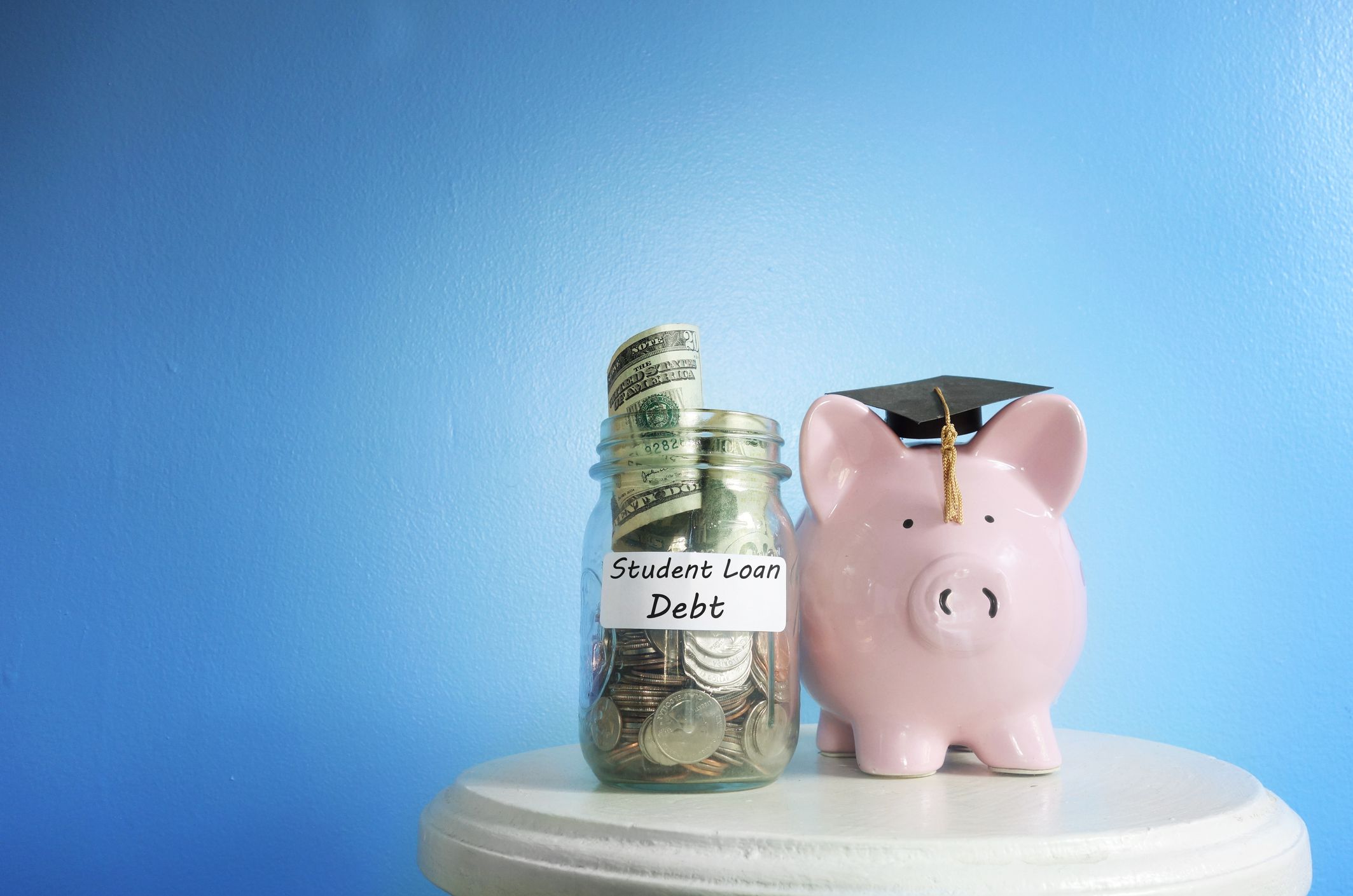 Featured Image Credit: CREATISTA / iStock.
AlertMe