Now that the holidays are over, perhaps it's time to do a little shopping for yourself!  And just because the holidays are behind us, doesn't mean the deals are…you can always rely on sales on "New Year/New You" related items, like those tied to fitness, wellness and self-care, so if you're up for some self-improvement, this is your month.
The one category that is missing this month is White Sales. In all my years of doing this, I have never seen so few sales on bedding and bath items, so this could be a supply chain issue playing out in real-time.  My hope is that shipments will arrive, and those white sales we were expecting will pop up later in the month.  For now, here are some of the best deals in January (and which categories to avoid).
Fitness
Last year's resolutions may have fallen by the wayside and all those sweet holiday treats didn't help matters. Here's your chance to get back on track. This month, you'll find deals on fitness classes, workout apparel, equipment and more.
Bala: This plant-based health drink mix (originally $17.99 and up) is rooted in nature and backed by science, utilizing an electrolyte and triple enzyme blend of turmeric, pineapple and papaya enzymes to help fortify the body following any type of physical activity. It is geared toward those with active lifestyles to hydrate, supercharge, support gut health, decrease inflammation and increase joint performance. Through Jan. 31, get 20% off all bundles and variety packs on BalaEnzyme.com, and 20% off everything on Bala's Amazon page for your first Subscribe and Save order (select "coupon" on Amazon).
CorePower Yoga: This network of yoga studios has 200 locations across the country, including California, Hawaii and New York. There are also live and on-demand classes and more than 3,000 teachers. From Jan. 1 to Jan. 16, new members get 20% off All-Access memberships, for life, which includes unlimited classes at any studio, unlimited access to Live and On-Demand, priority in-studio booking and 15% off in-studio retail purchases.  Membership prices vary on location. For example, Adams Morgan in D.C. is $175/month and Apple Valley, Minnesota is $149/mo.
Le Mystere: This brand's mission is to make sure every woman has the right bra, which is essential to a comfortable workout. Le Mystere caters to women of all shapes and sizes, from 32A to 44H, offering pretty and comfortable bras that utilize modern innovations. Their January sale includes the High Impact Sports Bra in Navy Metallic Stripe – a personal favorite ($62, now $43), Active Balance in Deep Sea ($60, now $42), and Sheer Illusion Sport in Navy Blue ($65, now $45).
SHiNE Dance Fitness:  This in-person and online fitness studio offers live all-level group classes and bi-monthly instructor trainings rooted in traditional jazz, ballet and hip hop set to current music. The basic membership begins at $10.99 per month. Physical locations include Houston, New York City, Phoenix and L.A. Until Jan. 31, new customers get one month of any SHiNE Online package free with code FREESDF.
The Stand Up in Style Box: This curated athleisure and accessories box includes a pair of comfy leggings and a top and that can be worn to the gym or at the gym, along with two accessories, like a wristlet and bracelet.  The boxes can be purchased individually ($99 for $150+ of merchandise) or by subscription for a discount.  From Jan. 1 through Jan. 31, save 20% with code TAKE20. A portion of each sale benefits Stand Up To Cancer.
Storm Lifestyles: This new, woman-owned wellness brand offers two kinds of powdered supplements with clean ingredients: Pre-Workout (originally $44.99), which contains essential nutrients to take your performance and endurance to the next level, and Focus (originally $39.99), which provides increased energy and focus for working out, training and more. From Jan. 1 to Jan. 31, get 20%  off with code Jan20.
MyYogaTeacher: This platform provides over 42 daily live, virtual, private and group yoga sessions with highly-trained yoga experts. Through two-way interaction, instructors provide feedback and guidance to students, helping them practice safely and correctly. From Jan. 1 to Jan. 31, get 30% off subscriptions with the code TRUETRAE. Prices begin at $49 per month for unlimited group classes.
YBell Fitness: This award-winning 4-in-1 fitness tool combines a kettlebell, dumbbell, dual grip medicine ball, and push-up stand in just one piece of equipment (originally $59.99 and up). YBells, which are available in a variety of weights, are coated in non-slip, non-rust neoprene, and are ideal for training both indoors and out. I really enjoy using mine!  From Jan. 1 to Jan. 31, get 15% off with code NEWYEAR15.
Wellness
More than ever, we need to take good care of ourselves. Lucky for us, this month is packed with discounts on everything you need for self-care; including supplements, CBD products, and drink mixes.
Adora Winquist's Elixirs 4 Quantum Living: This trinity of nanoparticle CBD, nanoparticle essential oils and vibrational infusions offers alchemical solutions to three important aspects of life that we seek to balance: Mood, Energy and Sleep (prices are originally $44 and up). From Jan. 1 through Jan. 31, get 22% off with code 2022.
Dr. Nigma Beauty in a Bottle: Dr. Nigma Talib is an L..A-based naturopathic whose celebrity-loved, science-based beauty supplement, Beauty in a Bottle, will be 20% off (originally $30) from Jan. 1 through Jan. 31 with code JANUARY on Amazon. This cortisol balancer contains two adaptogens to help with the body's adaptation process and resilience to stressful conditions to regulate healthy stress response and achieve homeostasis.
Hälsa Foods Probiotics:  These four powder probiotic supplements are formulated to boost immunity and improve gut health, skin health, and weight loss. They come in handy travel-friendly packets that can be dissolved in smoothies, juices, milk, yogurt, or any other cold food or beverage. From January 1-31, save 22 percent off $29.95 with code HALSA22.
Kissing Beauties Self-Care Kit: This relaxation kit from premium CBD brand Kissing Beauties includes a CBD face sheet mask, CBD lip balm, CBD Lavender candle and CBD citrus oil. From Jan. 1 to Jan. 11, get 20% off $69.99 with code Wellness.
Manna Kadar Cosmetics Pomegranate Sea Mineral Shower Tablets: Turn your shower into a spa with aromatherapy-infused shower tablets (originally $12 for a set of 10). Each shower tablet contains seawater, which has minerals that are known to detoxify and soothe. From Jan. 1 to Jan. 31, get 30% off.
Nurish by Nature Made: This convenient, personalized vitamin subscription service offers an assessment based on your age, diet, wellness goals and more. Each month, you'll receive a 30-day supply of supplement packs shipped right to your door. Through Jan. 31, with code NY50, get 50% off your first month (originally priced at $35, on average).
Plants By People: This brand has transformed ancient herbal medicine practice to suit modern palates and lifestyles. The portable powdered plant tonics are packed with superfoods, botanicals and adaptogens in convenient and environmentally-responsible packaging. Through Jan. 31, get 25% off $12.95.
QuinoSpa RELIEF Attachable Shower Filter: This shower filter helps to remove rust, chlorine, heavy metals and other impurities from your shower water, while also providing nutrients for the hair and skin and an aromatherapeutic experience. It's available in six scents: lavender, forest, neon citrus, baby powder, sea salt and rose. Through Jan. 31, get the filter for $14.90 (originally $24.99).
Stabilicinn: This liquid Ceylon cinnamon extract can help the user maintain a healthy blood sugar level, with results in as early as two weeks. The extract was invented by Dr. Sumedha Jayasena (holder of 30 worldwide biochemistry patents), who bio-engineered the extraction process to retain the efficacious polyphenolic compounds that are more effectively absorbed into the bloodstream than Ceylon cinnamon in solid forms. Originally $49.99 for 32oz. (with savings for pre-paid subscription), you can get $10 off from Jan. 1 to Jan. 31 with code TRUETRAEJAN.
Vital Red Light: This manufacturer of red and near-infrared light therapy devices is offering 20% off from Jan. 1 to Feb. 1 with code TRUETRAE (prices are originally $329 and up). These devices use the healing power of natural red and infrared light to rejuvenate your skin, body and mind.
What Not to Buy in January
Toys
Toy deals were hot last month, so you probably won't see many worthwhile toy deals this month unless they are holiday-specific items on clearance. The good news is your little ones are probably set for a while with all of their holiday gifts.
Mattresses
The next time you'll see mattress deals will be in February during President's Day sales. If February is too soon for your budget, mattress deals will likely return in May, over Memorial Day weekend and in September over Labor Day weekend.
Related:
This article
originally appeared on TrueTrae.com and was
syndicated by MediaFeed.org.
More from MediaFeed:
18 secret benefits of your Costco membership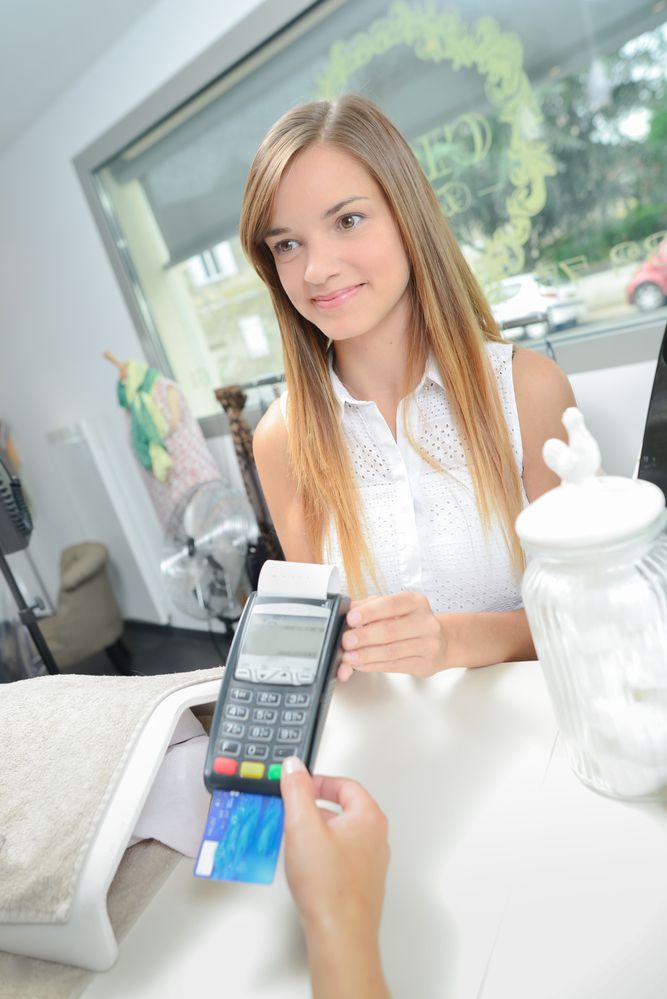 Featured Image Credit: Wand_Prapan / istockphoto.
AlertMe
---