Setting financial goals is an important step toward becoming financially secure. If there is something you hope to achieve in the not-too-distant future, say buy a car or make a down payment on a home, it may not be enough to simply hope you get there. Making a plan can significantly increase the likelihood of you meeting the goal.
Going day to day without any financial goals can cause you to spend too much, then come up short when you need money for unexpected bills and have to rely on high-interest credit cards.
Short-term financial goals are generally things you want to achieve within roughly one to three years. They can be singular goals, and once reached you are done. Or, they might be incremental steps to much larger financial goals (such as funding your retirement, paying off a mortgage or paying for a child's college tuition).
Setting and reaching short-term money goals can also give you the confidence boost and foundational knowledge you need to achieve larger goals that will take more time. While everyone's goals are different, here are some short-term financial goals you may want to start working toward.
Related: Tips for becoming financially independent
Building an Emergency Fund
One of the most important short-term financial goals is creating an emergency fund. This is cash savings that can cover three-to-six months (or more in some cases) worth of living expenses just in case something unexpected comes up, such as a medical bill, job loss, or a major car or home repair.
Knowing that you have money in the bank in case of an emergency can bring peace of mind, and also make it easier to work toward your other financial goals. An emergency fund can also act as a buffer to keep you out of debt since you'll be less likely to have to rely on credit cards should something unexpected happen.
You can build an emergency fund by putting some money toward it every month, or you make it happen more quickly by funneling a large payment, such as tax refund or bonus, right into this fund.
Tracking Your Spending
Getting a sense of how much you are actually spending each month is a critical step in working toward both short-term and long-term financial goals.
You can do this by tracking your expenses for a month or so, then setting up a realistic budget to help you prioritize your spending, rather than spending haphazardly (which can lead to trouble when it comes time to pay bills or having any money left over for savings).
You can track your spending by using a budgeting app. You can also create a budget the old-fashioned way by going through your bank statements, bills and receipts from the last few months and categorizing each expense with a spreadsheet or on paper.
Once you see where your money is actually going, you may discover some surprises (such as $200 a month on lunches out), and also find places where you can easily cut back. You might decide to bring lunch from home a few more days per week, for example. Or, you might want to get rid of rarely used subscriptions or streaming services, or ditch the gym membership and work out at home. This money you free up can then be redirected towards your savings goals, like creating an emergency fund, buying a house or funding your retirement.
Paying Down Credit Card Debt
If you carry credit card debt, you may want to make paying it off one of your top short-term financial goals. The reason is that the interest on credit card debt can be so costly, it can make achieving any other financial goals much more difficult.
One strategy for paying off credit card debt is the avalanche method, which involves paying the minimum on all but your highest-rate debt. You then put extra money toward the card with the highest interest debt. When that one is paid off, you would roll the extra payment to the card with the next-highest interest rate, and so on.
Another option is the snowball method, in which you pay the minimum on all cards, but use extra money to pay off the debt with the smallest balance. When that's paid off you move to the next smallest debt, and so on. This can give you a sense of accomplishment that helps keep you motivated.
Or you might consider consolidating your debt by taking out a personal loan to pay off all of your cards. Personal loans usually offer lower interest rates than credit cards, and having only one payment each month can help simplify the payoff process.
Paying Off Student Loans
Student loans can be a drag on your monthly budget. Paying down student loans, and eventually getting rid of these loans, can free up cash that will make it easier to save for retirement and other goals.
One strategy that might help is refinancing into a new loan with a lower interest rate. You can check your balances and interest rates across your federal and private loans, and then plug them into a student loan refinancing calculator to see if refinancing offers an advantage.
It's important to keep in mind, however, that not all refinancing options are created equal. There are scores of bad actors on the internet who might promise to get rid of all your debt but will only damage your credit score. If you do refinance, you'll want to make sure you're working with a reputable lender. You may also want to keep in mind that refinancing federal student loans with a private lender could mean losing some of the benefits associated with federal student loans, such as income-based repayment or deferment if you fall on hard times.
If you have multiple student loans and won't benefit from consolidating, consider using the avalanche or snowball method of repayment (described above) to pay them off faster.
Contributing to Your Retirement Fund
If you're not yet saving for retirement, this may be a great short-term financial goal. Or, if you're putting in very little each month, you may want to work on upping the amount.
If your employer offers a 401(k) and gives matching funds, for example, it's normally wise to contribute at least up to your employer's match. You can then start increasing your contributions bit by bit each year.
If you don't have access to a 401(k), you may be able to open up an IRA and start saving for retirement there. (Keep in mind that there are limits to how much you can contribute to a retirement per year that will depend on your age.)
While retirement is a long-term rather than short-term financial goal, taking advantage of this savings vehicle can reduce your taxes starting this year (since money you put into a retirement fund is taken out of your income before taxes are calculated).
Even more importantly, starting early can pay off dramatically down the line. Thanks to the power of compounding interest (when the money you invest earns interest, and that interest then gets reinvested and earns interest as well), monthly contributions to a retirement fund can net significant gains over time.
Saving More Money
If you already have an emergency fund, you may want to start thinking about what you are hoping to buy or achieve within the next several years and beyond. This could be anything, including buying a new high-tech toy, going on a great vacation, making a down payment on a home or doing a major renovation.
Saving up for this goal, rather than paying for it with a credit card, helps you avoid paying more for those things in the form of high-interest payments.
For financial goals you want to reach in the next few months or years, consider putting this money in an account that earns more than a traditional savings account, but allows you to access when you need it, such as a money market account, an online savings account or a cash management account.
For longer-term savings, you may want to look into opening a brokerage account. This is an investment account that allows you to buy and sell investments like stocks, bonds and mutual funds. A taxable brokerage account does not offer the same tax incentives as a 401(k) or IRA, but is much more flexible in terms of when the money can be accessed.
The Takeaway
While day-to-day spending tends to grab most of our most attention, it is important to also focus on bigger goals. Short-term financial goals are the things you want to do with your money within the next few months or years. Some key short-term goals include setting a budget, starting an emergency fund and paying off debt.
From there, you may want to start saving for things you want to buy or do in the relatively near future, and also start thinking about investing your money to help you build wealth over time.
Learn more:
This article originally appeared on SoFi.com and was syndicated by MediaFeed.org.
SoFi Money
SoFi Money is a cash management account, which is a brokerage product, offered by SoFi Securities LLC, member FINRA  / SIPC. Neither SoFi nor its affiliates are a bank. SoFi Money Debit Card issued by The Bancorp Bank. SoFi has partnered with Allpoint to provide consumers with ATM access at any of the 55,000+ ATMs within the Allpoint network. Consumers will not be charged a fee when using an in-network ATM, however, third-party fees incurred when using out-of-network ATMs are not subject to reimbursement. SoFi's ATM policies are subject to change at our discretion at any time.
SoFi Invest
The information provided is not meant to provide investment or financial advice. Investment decisions should be based on an individual's specific financial needs, goals and risk profile. SoFi can't guarantee future financial performance. Advisory services offered through SoFi Wealth, LLC. SoFi Securities, LLC, member FINRA  / SIPC. SoFi Invest refers to the three investment and trading platforms operated by Social Finance, Inc. and its affiliates (described below). Individual customer accounts may be subject to the terms applicable to one or more of the platforms below.
1) Automated Investing—The Automated Investing platform is owned by SoFi Wealth LLC, an SEC Registered Investment Advisor ("Sofi Wealth"). Brokerage services are provided to SoFi Wealth LLC by SoFi Securities LLC, an affiliated SEC-registered broker dealer and member FINRA/SIPC, ("Sofi Securities).
2) Active Investing—The Active Investing platform is owned by SoFi Securities LLC. Clearing and custody of all securities are provided by APEX Clearing Corporation.
3) Cryptocurrency is offered by SoFi Digital Assets, LLC, a FinCEN registered Money Service Business.
For additional disclosures related to the SoFi Invest platforms described above, including state licensure of Sofi Digital Assets, LLC, please visit www.sofi.com/legal. Neither the Investment Advisor Representatives of SoFi Wealth, nor the Registered Representatives of SoFi Securities are compensated for the sale of any product or service sold through any SoFi Invest platform. Information related to lending products contained herein should not be construed as an offer or pre-qualification for any loan product offered by SoFi Lending Corp and/or its affiliates.

SoFi's Relay tool offers users the ability to connect both in-house accounts and external accounts using Plaid, Inc's service. When you use the service to connect an account, you authorize SoFi to obtain account information from any external accounts as set forth in SoFi's Terms of Use. SoFi assumes no responsibility for the timeliness, accuracy, deletion, non-delivery or failure to store any user data, loss of user data, communications, or personalization settings. You shall confirm the accuracy of Plaid data through sources independent of SoFi. The credit score provided to you is a Vantage Score® based on TransUnion™ (the "Processing Agent") data.
SoFi Student Loan Refinance
IF YOU ARE LOOKING TO REFINANCE FEDERAL STUDENT LOANS PLEASE BE AWARE OF RECENT LEGISLATIVE CHANGES THAT HAVE SUSPENDED ALL FEDERAL STUDENT LOAN PAYMENTS AND WAIVED INTEREST CHARGES ON FEDERALLY HELD LOANS UNTIL THE END OF JANUARY 2022 DUE TO COVID-19. PLEASE CAREFULLY CONSIDER THESE CHANGES BEFORE REFINANCING FEDERALLY HELD LOANS WITH SOFI, SINCE IN DOING SO YOU WILL NO LONGER QUALIFY FOR THE FEDERAL LOAN PAYMENT SUSPENSION, INTEREST WAIVER, OR ANY OTHER CURRENT OR FUTURE BENEFITS APPLICABLE TO FEDERAL LOANS. CLICK HERE  FOR MORE INFORMATION. 
Notice: SoFi refinance loans are private loans and do not have the same repayment options that the federal loan program offers such as Income-Driven Repayment plans, including Income-Contingent Repayment or PAYE. SoFi always recommends that you consult a qualified financial advisor to discuss what is best for your unique situation.
Financial Tips & Strategies: The tips provided on this website are of a general nature and do not take into account your specific objectives, financial situation, and needs. You should always consider their appropriateness given your own circumstances.
Tax Information: This article provides general background information only and is not intended to serve as legal or tax advice or as a substitute for legal counsel. You should consult your own attorney and/or tax advisor if you have a question requiring legal or tax advice. Advisory services are offered through SoFi Wealth, LLC an SEC-registered Investment adviser. Information about SoFi Wealth's advisory operations, services, and fees is set forth in SoFi Wealth's current Form ADV Part 2 (Brochure), a copy of which is available upon request and at adviserinfo.sec.gov.
More from MediaFeed:
6 strategies for becoming debt free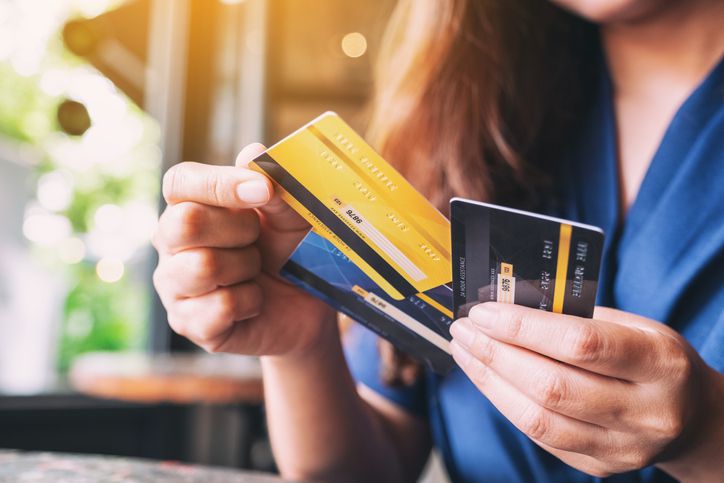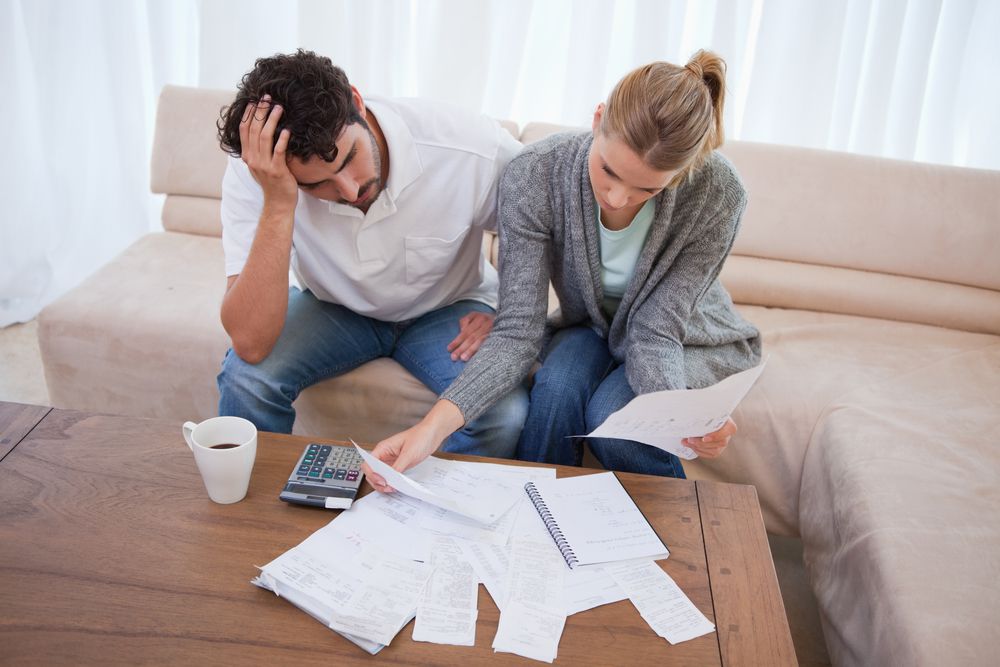 Featured Image Credit: Pra-chid / istockphoto.
AlertMe