Editor's note: Lantern by SoFi seeks to provide content that is objective, independent and accurate. Writers are separate from our business operation and do not receive direct compensation from advertisers or partners. Read more about our Editorial Guidelines and How We Make Money.
Leaving the 9-to-5 to start your own freelance business can be an exciting prospect. You get to be your own boss, set your own hours and potentially make a much higher salary. However, a lot of effort, strategy and planning typically goes into earning those benefits.
If you're up for the challenge, read on. Whether your goal is to earn some money on the side or make freelancing a full-time career, here's everything you need to know to launch your own successful freelance business.
Related: Tips for becoming financially independent
What is a Freelance Business?
Having a freelance business lies somewhere between working for a company as an employee and being an entrepreneur. That's because the freelance business is a "gig" business, meaning you're often paid to complete a specific project that isn't necessarily ongoing or enough to fill full-time hours.
Like an employee, freelancers are often given a task and a timeframe for completion. Unlike an employee, however, they can typically work any hours they want and are done working for that particular employer or client once they finish. More work may come in, but that's at the discretion of both the freelancer and client. Freelancing can be one of the fastest and most affordable ways to start your own business, especially if you offer services in a skill you already excel at.
Another benefit is that you can usually charge more per hour in your freelance business than employers pay for the same work. However, you may end up working much fewer hours than a full-time employee and work is not typically guaranteed. Unlike a W-2 employee, paychecks for freelancers usually are not issued according to a set schedule.
How Do You Know Freelancing Is Right For You?
Freelancing is much less structured than a traditional job. As an employee, you're generally expected to work certain hours and the objectives and expectations of your role are clearly laid out. If you require this kind of environment to thrive, then working as a self-employed freelancer might not be the best fit for you. As a freelancer, you will be your own boss, which means that the only person you are accountable to is you. If you find it easy to motivate yourself to work, no matter how boring or complex the task, then you may be well-suited for freelance work.
As a freelancer, you may also need to:
Work long hours
Work alone
Scout and apply for future work
Negotiate pay
Self-edit your work
Pay for your own benefits (like health insurance)
Pay your own taxes (your clients won't withhold taxes like your employer does)
Deal with income fluctuations
Restart/revise projects to meet clients' expectations
You know freelancing is for you if its challenges pale in comparison to its freedoms. For many people, a reliable paycheck is enough incentive to stay where they are. But for others, they prefer the flexibility that comes with freelancing.
What Work Can You Do in a Freelance Business?
Pretty much any type of job can be done on a freelance basis. However, some business ideas lend themselves more to a freelance setup. These include:
Writer/copywriter
Web designer
Photographer
Graphic designer
Art director
Interior designer
Software developer
Marketer
Accountant/ bookkeeper
Translators
SEO specialist
Virtual assistant
Related:  18 freelance ideas for 2022
Starting a Freelance Business Checklist
The idea of starting a freelance business can feel overwhelming. It can help to break the process down into a series of smaller steps. Here are some ways to get started.
1. Find Your Niche
What is one strength you have that you feel you could market to other people? You probably have a few, but you'll likely have more success by focusing on clients within a certain niche, particularly one in which you have some solid expertise or experience. One good way to start brainstorming is to research freelance job ideas.
You may also want to consider combining your skills and your personal interests. If you'd like to become a freelance writer and your favorite hobby is cooking, for example, you might focus on getting freelance writing jobs for a food website or publication.By sticking with a particular niche, you can keep your work focused and become an expert. As you develop your freelancing business based on your niche, you can later branch out into other directions as your interests change and your client list grows.
2. Set Short-Term and Long-Term Goals
As your own boss, you are responsible for setting your own goals and earning targets. In order to stay motivated — and continually grow your business — it can be helpful to set out some clear objectives. Consistently reaching milestones you've set for yourself can also help build your confidence as a freelancer.
When setting goals, it can be a good idea to make sure they are specific, measurable, attainable, and time-based. You may want to set three different types of goals: short-term, long-term, and ongoing. A short-term goal, for example, might be getting your website launched within three months. A long-term goal could be reaching a certain annual salary within three years. An ongoing goal might be sending out five pitches a week or devoting a certain number of hours to networking each month.
3. Develop Your Digital Presence
These days, an online presence is usually a must in the freelancing business, as most freelancers network and find a lot of their work online.
Starting a Website For Your Service
It's important to get a website up and running as quickly as possible, since this will likely be your first point of contact with many customers. Having a well-structured, visually appealing site that's easy to navigate assures potential customers that your business is legitimate and professional.
Creating a website isn't hard — you simply need a domain (that's your website's URL) and hosting (that's where all your website's files will be stored). Most web hosting providers offer both, so getting a basic site set up can often be as simple as clicking a few buttons. Your business website should showcase your work and explain who you are, how you help clients and what you've achieved. If you can, provide client testimonials.
Social Media for Small Businesses
The growing social media scene has given small business owners a way to promote their businesses online for relatively little or no investment. Most social platforms allow you to create a profile, upload an image or icon, and possibly create a customized profile page for free. Since your goal is to find freelance work, you can use these platforms to connect with people who may be interested in your services, as well as those who do the same type of work (who may be able to lead you to clients).
As your business grows, you can use your social accounts to showcase your best work and announce the completion of projects as you go. Any time you share something from your portfolio, you can link to your website or list your contact info so potential clients can get in touch with you about their own projects.
Network with Other Professionals
If you want to get to a point where you're no longer constantly applying for jobs and pitching to clients, you will likely need to network. Network properly and jobs may often come to you with little to no effort on your part. Indeed, it can be a good idea to start networking even before you leave your job by telling everyone you know, from colleagues to work acquaintances to friends and family, about what you're planning to do. This may start generating leads right away.
As you build your business, you'll want to figure out who your target client is and where they likely hang out — both online (think LinkedIn, online forums and Facebook groups) and offline (such as industry events). It can be a good idea to do a mix of virtual and in-person networking.
4. Evaluate Your Finances
Pay can be erratic once you become a freelancer. And, there will likely be some start-up costs involved. Before you leave your day job, it's a good idea to determine how much you will need to earn to cover your living expenses each month, as well as how much savings you have to help get your business launched. If you need some additional capital to get your business going, you may qualify for a small business loan for self-employed people.
It's also a good idea to keep track of everything you spend to start and run your business (and to save all of your receipts). Expenses such as internet access, a new laptop, travel and attendance to industry conferences, etc., may qualify as self-employed tax deductions and reduce your taxable income.
Keep in mind, too, that as a freelancer, you will be solely responsible for paying taxes. Since your clients won't withhold tax from your fee, it can be wise to set aside some of your earnings to meet your obligation. You may also have to pay estimated taxes every quarter. You may want to speak with an accountant to figure out how much to save for taxes and how to set up estimated tax payments.
Related: Applying for a small business loan in 6 steps 
The Takeaway
When you become a freelancer, you own your own business and you set your own prices. You get to choose the clients you want to work with, and the amount of time you want to spend working. At the same time, you'll be saying goodbye to a regular paycheck and will likely need to put a lot of time and effort into marketing your business, networking and managing your finances.
Learn More:
This article provides general background information only and is not intended to serve as legal or tax advice or as a substitute for legal counsel. You should consult your own attorney and/or tax advisor if you have a question requiring legal or tax advice.
The tips provided on this website are of a general nature and do not take into account your specific objectives, financial situation, and needs. You should always consider their appropriateness given your own circumstances.
More from MediaFeed:
Paying tax on personal loans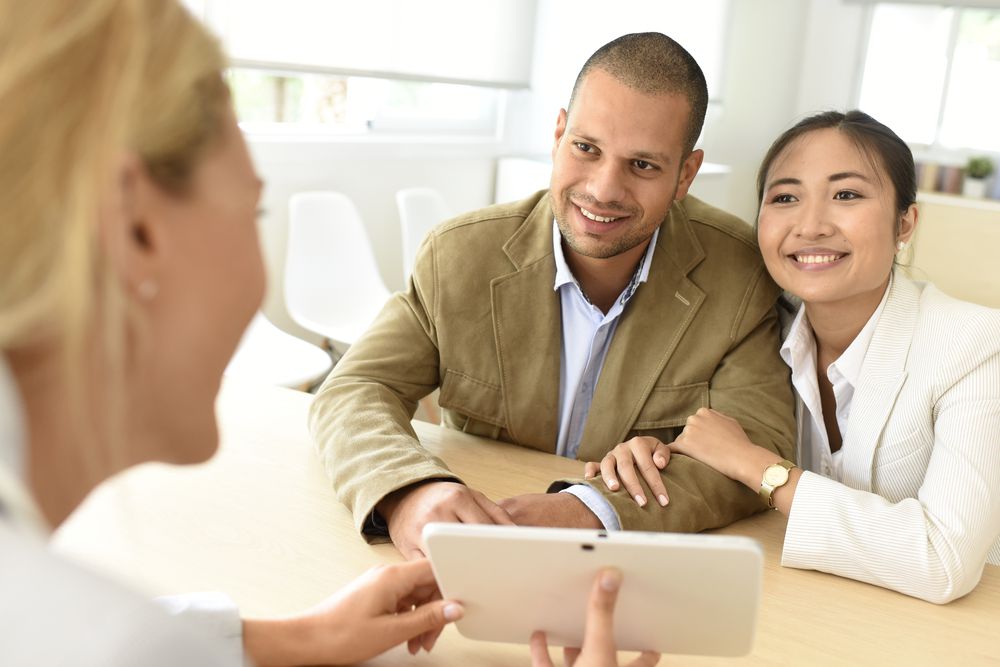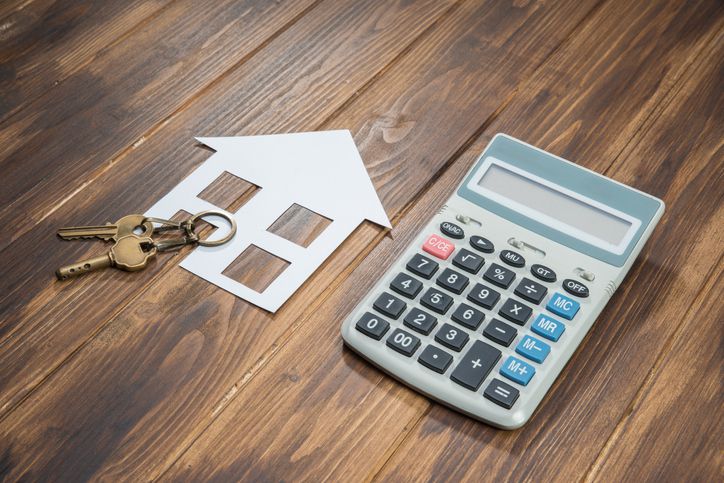 Featured Image Credit: Prostock-Studio/ istockphoto .
AlertMe