Editor's note: Lantern by SoFi seeks to provide content that is objective, independent and accurate. Writers are separate from our business operation and do not receive direct compensation from advertisers or partners. Read more about our Editorial Guidelines and How We Make Money.
There are many ways you might run into the term "working capital." If you've just started managing your business's finances, this is one of those unfamiliar terms you're likely to encounter, like calculating cash flow or creating balance sheets. Or maybe you're applying for small business loans, and the lender wants to know what your working capital looks like.
So what is working capital? Why is it important? How much should you have?
Before you start panicking, take a deep breath. This term is quite straightforward, as you'll see when we walk through it. Working capital is, in a nutshell, the difference between your business's current assets and its current liabilities. It measures how much liquid capital you have available after your current liabilities are paid. It can be calculated as a simple dollar total, but knowing how to calculate working capital ratio can also be useful, depending on what you need the metric for. We'll go through what you need to know.
Related: Automated Clearing House: What is an ACH payment?
What Is Working Capital?
Now that you know that working capital involves the difference between your business's current assets and liabilities, let's dive deeper into what assets and liabilities actually mean. Your current assets can include:
Cash in checking and savings accounts
Mutual funds, bonds, stocks, and exchange-traded funds (ETFs)
Inventory
Accounts receivable
Basically, an asset is anything that could be turned into cash within the year. Your current liabilities can include:
Accounts payable
Rent
Utilities
Supplies
Loan payments
Taxes
Current liabilities are limited to those that can be paid off within a year, too, rather than longer-term debt. Working capital (or, as it's sometimes called, net working capital) is the difference between your business's current assets and liabilities. As such, it's a measure of liquidity. Your working capital is the money that you have at hand and can use for expenses that come up.
Another reason why understanding and calculating your working capital is so important? If you're applying for loans, you may be asked what your working capital is. That's because lenders want to see how risky you are to lend to. They want to see that you have enough working capital to make payments on your loan.
Formula for Working Capital
Depending on why you're figuring out your working capital, there are several ways to calculate it. If you want to know how much working capital you have as a cash figure, rather than a ratio, you simply subtract liabilities from assets. That way you get a dollar value for the liquid assets you'd have available after paying off current liabilities.
Start by adding up your current assets. Then, separately, add up your current liabilities. Then use the following formula.
Current assets – Current liabilities = Working capital
So let's say, for example, that your company has $300,000 in current assets and $100,000 in current liabilities. Then the following would be your calculation:
$300,000 – $100,000 = $200,000
Adjustments to the Working Capital Formula
You can also use this formula:
Accounts receivable + Inventory – Accounts payable = Working capital
In this case, let's say you have $150,000 that's owed to you by your clients and $150,000 in inventory, and you owe $100,000 to suppliers, your working capital is $200,000.
($150,000 + $150,000) – $100,000 = $200,000
How to Figure Out Working Capital Ratio
Now let's look at how to calculate the working capital ratio (also called current ratio). This is a way to look at how much you have in current assets in comparison to how much you have in current liabilities. Quite simply, it involves dividing your business's current assets by its current liabilities. Start by adding up your current assets. Then, separately, add up your current liabilities.
Current assets / Current liabilities = Working capital ratio
It may help to look at an example. Let's say, again, that your business has $300,000 in assets and $100,000 in liabilities.
So to calculate your working capital ratio, you would do the following:  $300,000 / 100,000 = 3
A working capital ratio greater than one says that your current assets are greater than liabilities (something likely to appeal to lenders or investors). The higher the ratio, the better, since you have high liquidity. If you were, for example, to take out a cash flow loan, you might qualify for a lower interest rate, since your working capital ratio is high enough to indicate to lenders that you can afford to pay off the loan.
Positive vs. Negative Working Capital
When you're working to build business credit, you'll likely want your business to have positive working capital. That means that it has enough assets that you could cash out to cover its liabilities. It also means it's more likely to be appealing to lenders as a loan applicant.
However, you might also have negative working capital. In this case, when you subtract liabilities from assets, you have a negative number. This might indicate that you've taken on more debt than you can afford or that your assets aren't being used wisely. If your business has negative working capital, you might find it difficult to qualify for low-interest loans. You may also pay more for financing if you get it, since the lender will likely perceive you as a greater risk.
When Negative Working Capital Isn't a Problem
That being said, having negative working capital isn't always a bad thing. When you're applying for small business grants, you may not even be asked about your working capital at all, (though you likely will be when applying for loans). And certain kinds of companies, like restaurants or grocery stores, tend to have high inventory turnover rates and not need much working capital. If you buy inventory from suppliers and sell it to customers before you have to pay your invoices, you can create working capital quickly.
How Changes in Working Capital Affect Cash Flow
When you're trying to understand what net working capital is, it's helpful to consider cash flow, too. That's the cash and cash equivalents that flow in and out of your company. Investors and lenders often look for a positive cash flow, meaning that your business is taking in more cash than it's spending. This shows that your liquid assets are growing, so you can easily pay your liabilities. Working capital and cash flow can impact one another.
For example, let's say you decided to invest in commercial real estate for your business. Your cash flow would decrease because you've put some of your cash down on the property and taken out a loan for the rest. Your working capital would also decrease because some of the cash you'd included in your assets would be reduced. However, even though you took a loan out for the property, that's a long-term liability rather than a current liability, so nothing would change for current liabilities in your working capital formula.
To take another example, if you were to sell a property, this would increase your cash flow and your working capital. That's because you would have increased your ready cash. If you have clients who are slow to pay you, this can also lower both cash flow and working capital. That's why having a payment policy in place can be a good idea, since the faster you can get clients to pay, the more cash you have available.
The Takeaway
Now that you're fully briefed on what working capital is, you can use this information to make smart financial decisions for your business. If your working capital ratio is high and you have ideas about how to grow your business but need capital to do so, you might consider taking out a small business loan. SBA loan rates are low if you qualify.
Learn More:
This article originally appeared on LanternCredit.com and was syndicated by MediaFeed.org.
The tips provided on this website are of a general nature and do not take into account your specific objectives, financial situation, and needs. You should always consider their appropriateness given your own circumstances.
Lantern by SoFi:
This Lantern website is owned by SoFi Lending Corp., a lender licensed by the Department of Financial Protection and Innovation under the California Financing Law, license number 6054612; NMLS number 1121636. (www.nmlsconsumeraccess.org)
All rates, fees, and terms are presented without guarantee and are subject to change pursuant to each provider's discretion. There is no guarantee you will be approved or qualify for the advertised rates, fees, or terms presented. The actual terms you may receive depends on the things like benefits requested, your credit score, usage, history and other factors.
*Check your rate: To check the rates and terms you qualify for, Lantern conducts a soft credit pull that will not affect your credit score. However, if you choose a product and continue your application, the lender(s) you choose will request your full credit report from one or more consumer reporting agencies, which is considered a hard credit pull and may affect your credit.
All loan terms, including interest rate, and Annual Percentage Rate (APR), and monthly payments shown on this website are from lenders and are estimates based upon the limited information you provided and are for information purposes only. Estimated APR includes all applicable fees as required under the Truth in Lending Act. The actual loan terms you receive, including APR, will depend on the lender you select, their underwriting criteria, and your personal financial factors. The loan terms and rates presented are provided by the lenders and not by SoFi Lending Corp. or Lantern. Please review each lender's Terms and Conditions for additional details.
Personal Loan:
SoFi Lending Corp. ("SoFi") operates this Personal Loan product in cooperation with Even Financial Corp. ("Even"). If you submit a loan inquiry, SoFi will deliver your information to Even, and Even will deliver to its network of lenders/partners to review to determine if you are eligible for pre-qualified or pre-approved offers. The lenders/partners receiving your information will also obtain your credit information from a credit reporting agency. If you meet one or more lender's and/or partner's conditions for eligibility, pre-qualified and pre-approved offers from one or more lenders/partners will be presented to you here on the Lantern website. More information about Even, the process, and its lenders/partners is described on the loan inquiry form you will reach by visiting our Personal Loans page as well as our Student Loan Refinance page. Click to learn more about Even's Licenses and Disclosures, Terms of Service, and Privacy Policy.
Student Loan Refinance:
SoFi Lending Corp. ("SoFi") operates this Student Loan Refinance product in cooperation with Even Financial Corp. ("Even"). If you submit a loan inquiry, SoFi will deliver your information to Even, and Even will deliver to its network of lenders/partners to review to determine if you are eligible for pre-qualified or pre-approved offers. The lender's receiving your information will also obtain your credit information from a credit reporting agency. If you meet one or more lender's and/or partner's conditions for eligibility, pre-qualified and pre-approved offers from one or more lenders/partners will be presented to you here on the Lantern website. More information about Even, the process, and its lenders/partners is described on the loan inquiry form you will reach by visiting our Personal Loans page as well as our Student Loan Refinance page. Click to learn more about Even's Licenses and Disclosures, Terms of Service, and Privacy Policy.
Student loan refinance loans offered through Lantern are private loans and do not have the debt forgiveness or repayment options that the federal loan program offers, or that may become available, including Income Based Repayment or Income Contingent Repayment or Pay as you Earn (PAYE).
Notice: Recent legislative changes have suspended all federal student loan payments and waived interest charges on federally held loans until 01/31/22. Please carefully consider these changes before refinancing federally held loans, as in doing so you will no longer qualify for these changes or other future benefits applicable to federally held loans.
Auto Loan Refinance:
Automobile refinancing loan information presented on this Lantern website is from MotoRefi. Auto loan refinance information presented on this Lantern site is indicative and subject to you fulfilling the lender's requirements, including: you must meet the lender's credit standards, the loan amount must be at least $10,000, and the vehicle is no more than 10 years old with odometer reading of no more than 125,000 miles. Loan rates and terms as presented on this Lantern site are subject to change when you reach the lender and may depend on your creditworthiness. Additional terms and conditions may apply and all terms may vary by your state of residence.
Secured Lending Disclosure:
Terms, conditions, state restrictions, and minimum loan amounts apply. Before you apply for a secured loan, we encourage you to carefully consider whether this loan type is the right choice for you. If you can't make your payments on a secured personal loan, you could end up losing the assets you provided for collateral. Not all applicants will qualify for larger loan amounts or most favorable loan terms. Loan approval and actual loan terms depend on the ability to meet underwriting requirements (including, but not limited to, a responsible credit history, sufficient income after monthly expenses, and availability of collateral) that will vary by lender.
Life Insurance:
Information about insurance is provided on Lantern by SoFi Life Insurance Agency, LLC. Click here to view our licenses.
More from MediaFeed:
Small business grants for veterans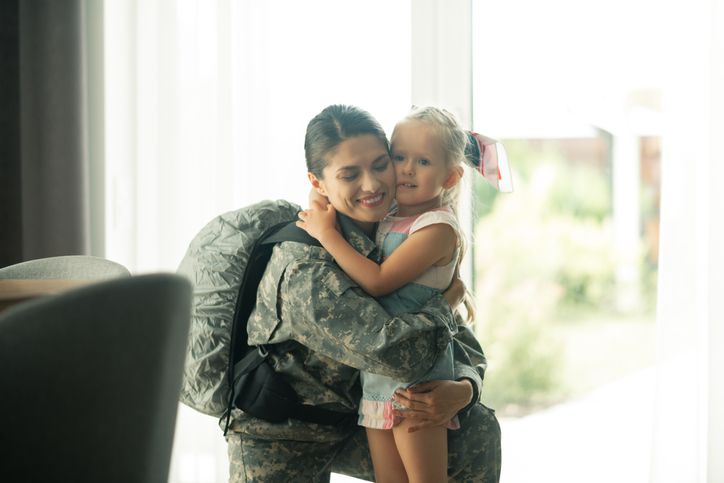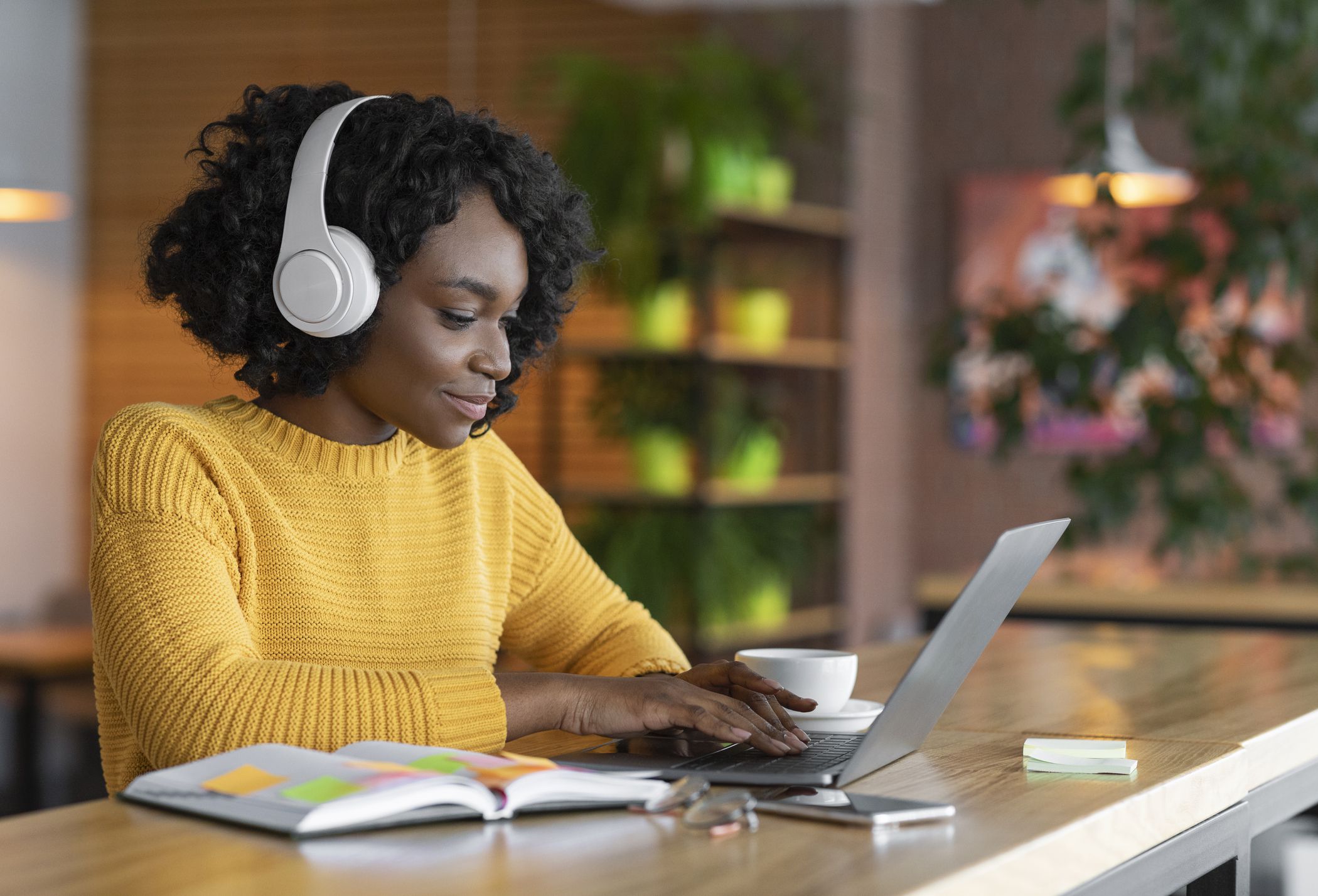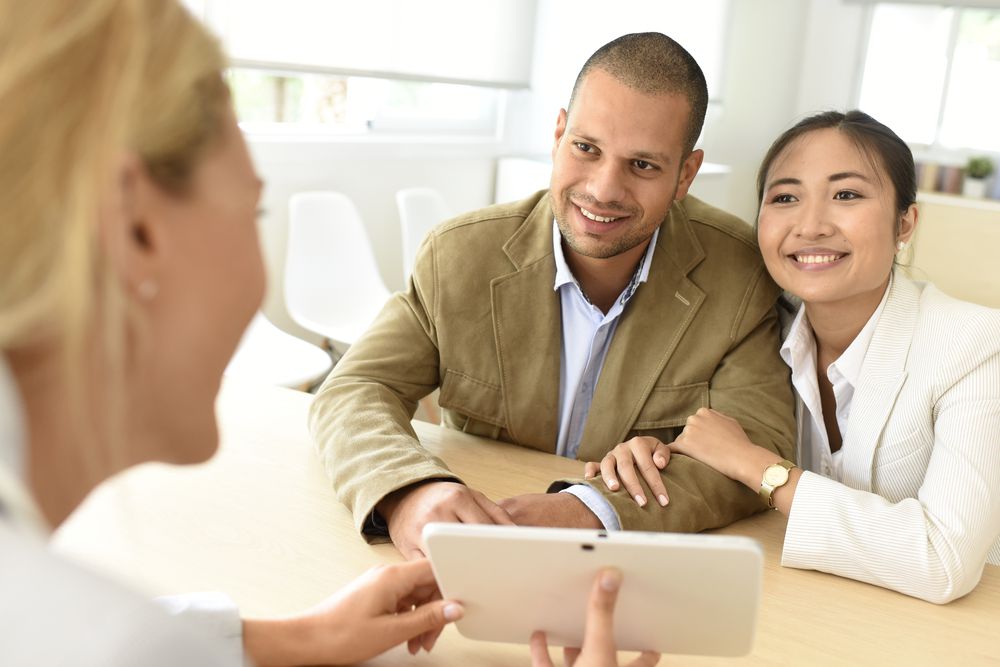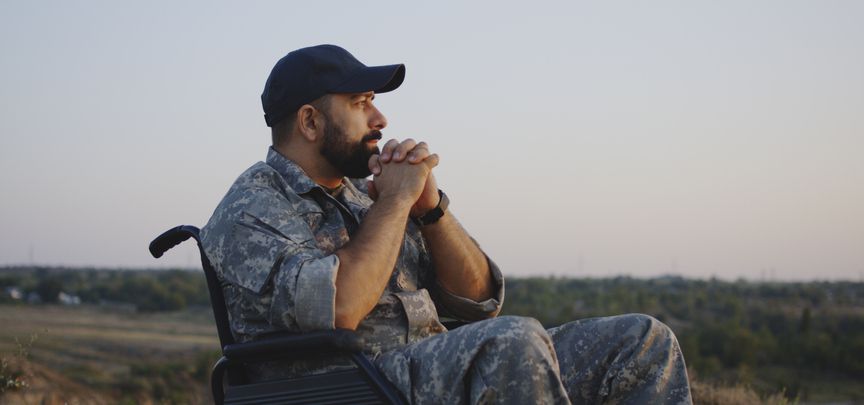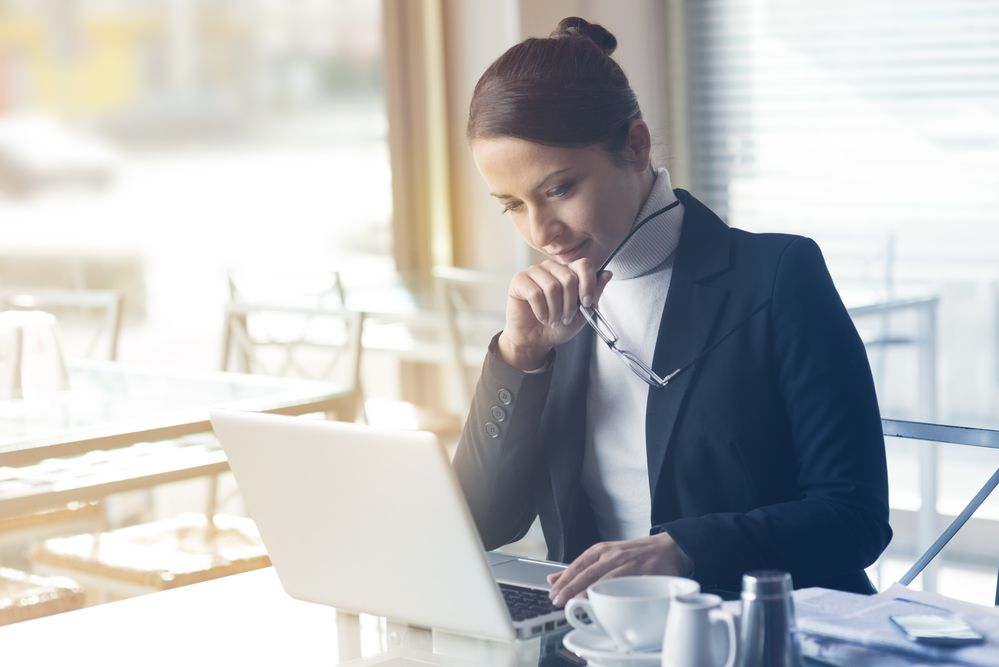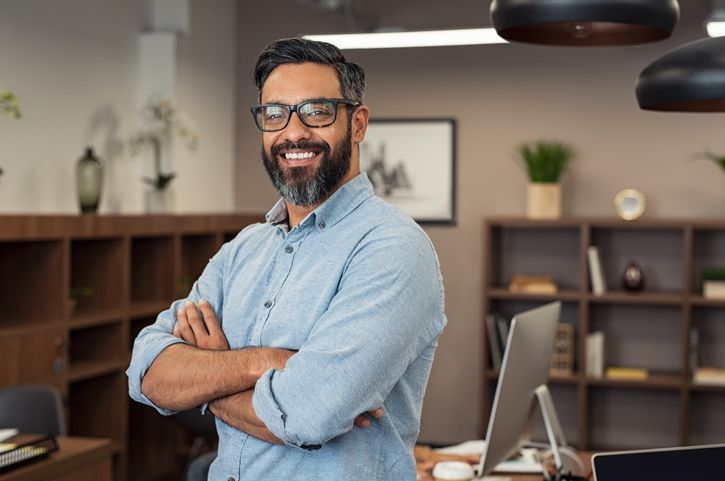 Featured Image Credit: DepositPhotos.com.
AlertMe