President Joe Biden's plan to forgive up to $10K or $20K of a borrower's federal student loan debt may have tax implications at the state level. Under the American Rescue Plan Act of 2021, virtually all student loans forgiven in the years 2021 through 2025 are excluded from federal income taxation.
State tax forgiveness is another matter, however. States are not prohibited from imposing and collecting taxes on federally forgiven loans. Read on to learn the tax implications that residents of Arkansas, California, Indiana, Minnesota, Mississippi, North Carolina, West Virginia, and Wisconsin may face.
Tax Implications by State
Most states have no plans to tax Biden's student loan forgiveness plan, according to the Tax Foundation, a nonprofit policy group. But at least eight states may consider federal student loan forgiveness to be taxable: Arkansas, California, Indiana, Minnesota, Mississippi, North Carolina, West Virginia, and Wisconsin. Taxpayers in these states may have to pay hundreds of dollars more in state income tax if they receive thousands of dollars in federal student debt relief.
The Biden administration's forgiveness plan would provide up to $10K in debt relief to federal student loan borrowers with annual incomes below $125,000 ($250,000 for married couples). Some borrowers may qualify for $20K in debt forgiveness if they're Pell Grant recipients who fall below the income cap.
Here's more information about the states that may tax debt forgiveness:
Arkansas
Arkansas does not automatically follow federal tax code changes. This means Arkansas may collect taxes on federally forgiven student loans.
The Arkansas Department of Finance and Administration in a local news report suggested the state is reviewing whether Biden's debt relief plan carries statewide income tax implications.
California
California does not conform to the student loan forgiveness provisions under the federal American Rescue Plan Act of 2021, according to the Tax Foundation. That means Californians who receive $10K or $20K of debt relief from the Biden plan may have to pay state taxes on the amount forgiven.
Indiana
The Indiana Department of Revenue plans to tax federal student loan forgiveness, according to the Associated Press. Unless state lawmakers change the law, Pell Grant recipients in Indiana could owe about $646, the AP reported.
Minnesota
After President Biden and Vice President Kamala Harris championed their broad student loan forgiveness plan, the state of Minnesota acknowledged state tax implications.
In a note posted on the Minnesota Department of Revenue website as of early September 2022, the state said student loan forgiveness under the Biden-Harris Administration "is included as taxable income on a Minnesota individual income tax return and does not qualify for a subtraction under current Minnesota law."
Minnesota lawmakers in local news reports have suggested they may change the law to remove the state's income tax implications.
Mississippi
Mississippi plans to tax the $10K or $20K of federal student loan forgiveness that qualified borrowers may receive in the near future, according to published news reports.
State lawmakers could amend Mississippi's law to eliminate the income tax liability, but at the moment, Mississippi's elected leaders have not indicated whether they would do that.
North Carolina
The North Carolina Department of Revenue said federal student loan forgiveness is considered taxable income under state law until further notice. "The Department of Revenue is monitoring any further enactments by the General Assembly that could change the taxability of student loan forgiveness in North Carolina," the state's Department of Revenue said in an online post dated Aug. 31, 2022.
West Virginia
West Virginia may tax Biden's debt forgiveness, according to the Washington Post. West Virginia is reportedly seeking guidance from the IRS on whether it should treat federal student debt relief as income. It's not clear where West Virginia might end up on the issue.
Wisconsin
Wisconsin may tax federal student loan forgiveness, according to the Tax Foundation's independent analysis. Local news reports suggest Wisconsin's Democratic governor supports a legislative change to remove the tax liability issue, but at least one Republican state legislator went on record to oppose such a change.
Other Biden Administration Plans
The federal government offers income-based repayment plans that may lead to loan forgiveness after 20 or 25 years. The Biden administration, however, is proposing a rule that may allow some borrowers on a federal income-driven repayment plan to have their loans forgiven after 10 years.
The Income-Contingent Repayment or ICR plan may cap a borrower's monthly payment at 20% of their discretionary income in many cases. The Biden administration's proposed rule would allow some federal student loan borrowers to have monthly payments as low as 5% of their discretionary income.
Impact of Student Loan Refinancing
For those wondering how refinancing affects forgiveness, you won't be eligible for federal student loan forgiveness if you refinance your student loans with a private lender. What you can do, however, is consider student loan refinancing after taking advantage of your federal options.
Biden's loan forgiveness plan stops far short of the $50,000 student loan cancellation that some progressive Democrats advocated. This means borrowers with $50,000 of federal student loan debt could refinance their remaining balance after receiving partial forgiveness from the Biden plan.
Refinancing federal student loans may provide borrowers with a lower interest rate, but these borrowers would also be forfeiting other federal benefits they might be eligible for. Public employees with federal student loans, for example, may benefit from the Public Service Loan Forgiveness program. The PSLF program is not available to borrowers who refinance student loans.
Recommended: Will Refinanced Student Loans Be Forgiven?
Federal Tax Break For Paying Student Loans
Eligible taxpayers who have paid interest on a qualified education loan may claim a deduction on federal income taxes, including a tax deduction on refinanced student loans. The student loan interest deduction can reduce your taxable income by up to $2,500 during an annual tax period.
Recommended: Are student loans tax deductible?
Is Private Student Loan Forgiveness Possible?
The difference between private student loans vs. federal student loans is that federal student loans come from the U.S. Department of Education, whereas private student loans come from banks, credit unions, and other private lenders not affiliated with the federal government.
Lenders of private student loans generally have no obligation to offer private student loan forgiveness. Private lenders, however, may reach debt settlement agreements with delinquent borrowers.
Private student loan debt settlement may include partial debt forgiveness, which may qualify as taxable income at the state level. Forgiveness of private education loans are temporarily excluded from federal income tax for the years 2021 through 2025.
The Takeaway
Student loans forgiven before January 2026 are excluded from federal income taxation, but they may be taxable at the state level for some borrowers. At least eight states may consider taxing federal student loan forgiveness. Be sure to check out the requirements of your state.
Learn More:
This article originally appeared on SoFi.com and was syndicated by MediaFeed.org.
SoFi Student Loan Refinance
If you are looking to refinance federal student loans, please be aware that the White House has announced up to $20,000 of student loan forgiveness for Pell Grant recipients and $10,000 for qualifying borrowers whose student loans are federally held. Additionally, the federal student loan payment pause and interest holiday has been extended to December 31, 2022. Please carefully consider these changes before refinancing federally held loans with SoFi, since in doing so you will no longer qualify for the federal loan payment suspension, interest waiver, or any other current or future benefits applicable to federal loans. If you qualify for federal student loan forgiveness and still wish to refinance, leave up to $10,000 and $20,000 for Pell Grant recipients unrefinanced to receive your federal benefit. CLICK HERE  for more information.
Notice: SoFi refinance loans are private loans and do not have the same repayment options that the federal loan program offers such as Income-Driven Repayment plans, including Income-Contingent Repayment or PAYE. SoFi always recommends that you consult a qualified financial advisor to discuss what is best for your unique situation.
SoFi Loan Products
SoFi loans are originated by SoFi Bank, N.A., NMLS #696891  (Member FDIC), and by SoFi Lending Corp. NMLS #1121636  , a lender licensed by the Department of Financial Protection and Innovation under the California Financing Law (License # 6054612) and by other states. For additional product-specific legal and licensing information, see SoFi.com/legal. Equal Housing Lender.
Financial Tips & Strategies: The tips provided on this website are of a general nature and do not take into account your specific objectives, financial situation, and needs. You should always consider their appropriateness given your own circumstances.
Tax Information: This article provides general background information only and is not intended to serve as legal or tax advice or as a substitute for legal counsel. You should consult your own attorney and/or tax advisor if you have a question requiring legal or tax advice.
In our efforts to bring you the latest updates on things that might impact your financial life, we may occasionally enter the political fray, covering candidates, bills, laws and more. Please note: SoFi does not endorse or take official positions on any candidates and the bills they may be sponsoring or proposing. We may occasionally support legislation that we believe would be beneficial to our members, and will make sure to call it out when we do. Our reporting otherwise is for informational purposes only, and shouldn't be construed as an endorsement.

Third-Party Brand Mentions: No brands or products mentioned are affiliated with SoFi, nor do they endorse or sponsor this article. Third-party trademarks referenced herein are property of their respective owners.
More from MediaFeed:
What we know about Biden's plan to cancel student loan debt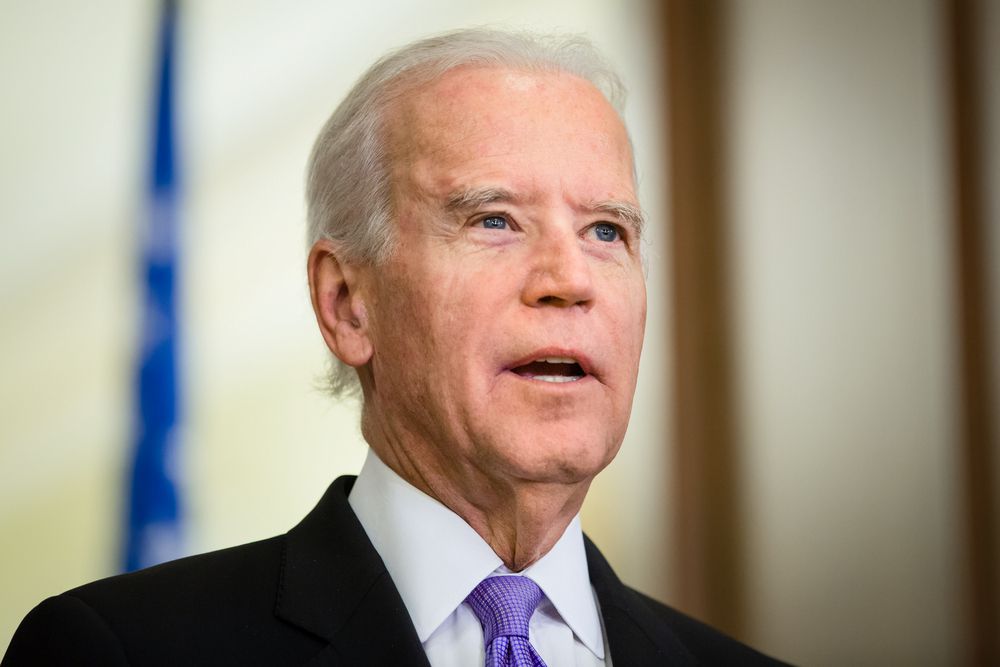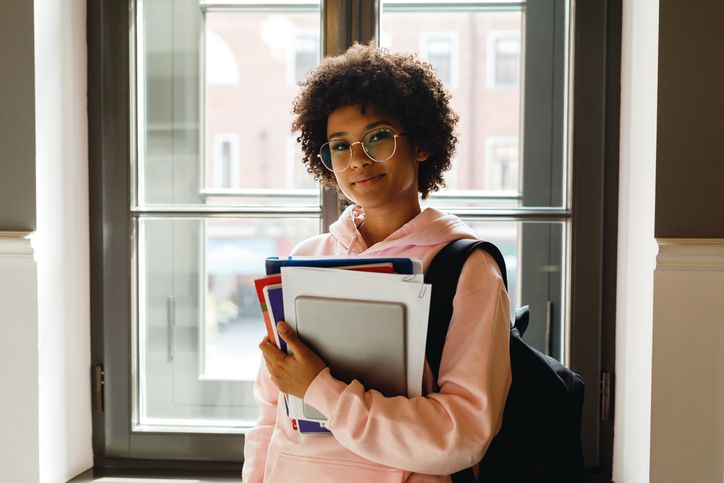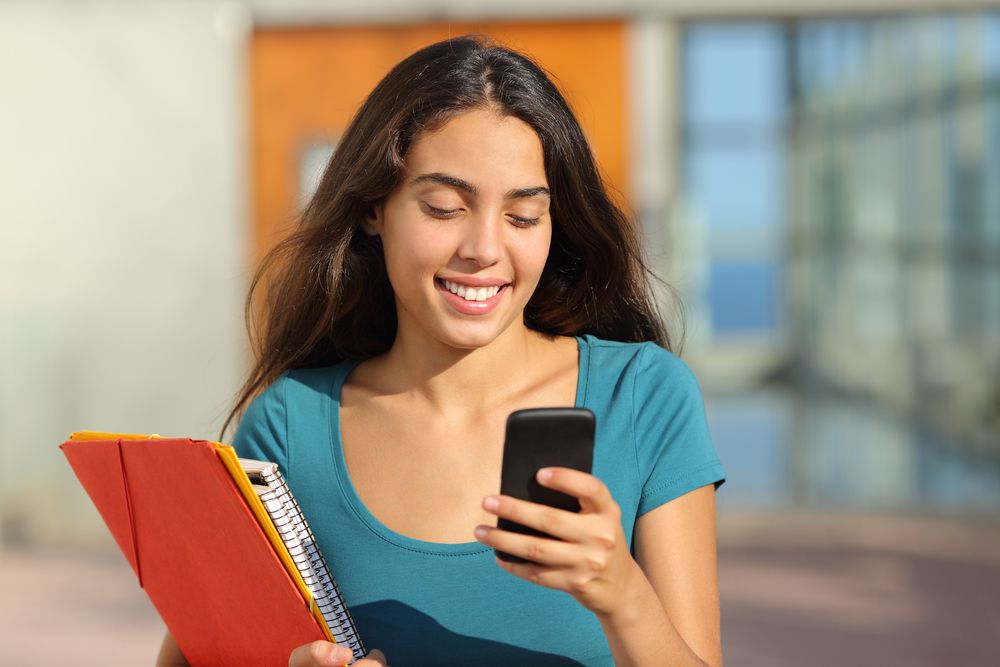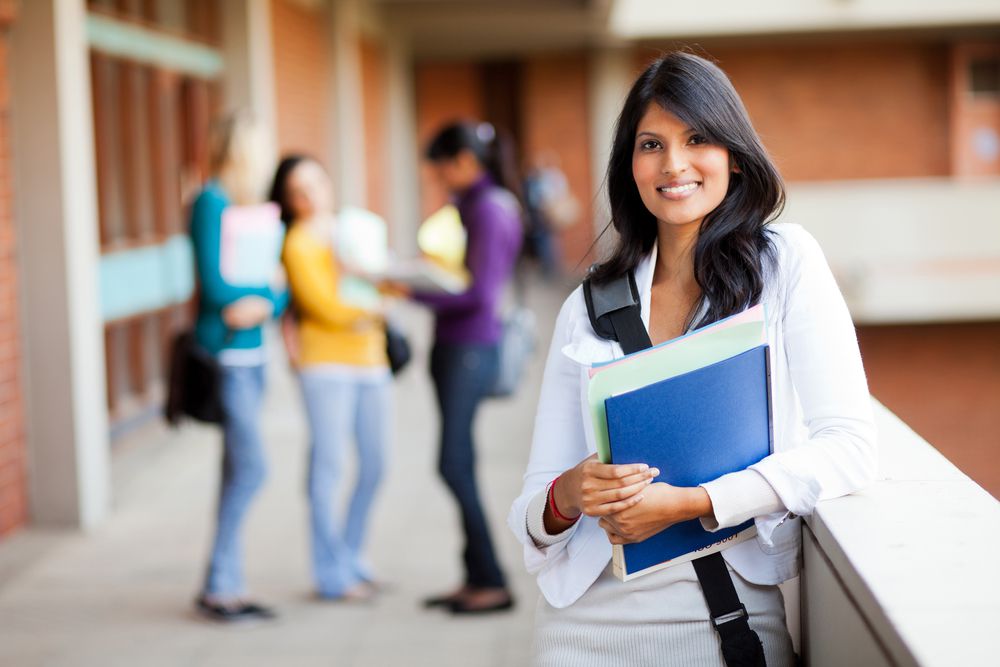 Featured Image Credit: DepositPhotos.com.
AlertMe