Most afternoons, as the workday heads to a close, I get a craving.
A craving for processed, puffed corn coated with cheese, or even…*gasp* cheese-flavored powder.
Never mind that cheese puffs were accidentally discovered in Wisconsin as part of an animal feed company's process to declog their grinder.
I really don't care. And I know that they're not healthy. Even the ones that pretend to be healthy (I see you, Hippeas). It's 4 p.m., and I want my cheese puffs.
Related: Running fixes everything
It's no surprise that I crave cheese puffs and other unhealthy snacks, particularly toward the end of my workday. Cheese puffs and your other favorite junk food can cause something called food euphoria—they're so pleasurable, your body wants more of them, according to the Cleveland Clinic. In fact, other factors like lack of sleep and stress can also play a role.
The key is how you manage these cravings. Do you try to suppress them and not give in to the urge to eat that entire bag of chips? Or do you allow yourself to give in every once in a while?
So in nutrition terms, are you rigid, or are you flexible?
Rigid v. Flexible Dieting: The Showdown
Lucky for us, scientists have been studying these approaches.
One study comparing the two dieting strategies found a correlation between flexible dieting and "the absence of overeating, lower body mass and lower levels of depression and anxiety." In addition, the same study "associated calorie counting and conscious dieting with overeating while alone and increased body mass."
Another study aimed to find out how these two dieting strategies might have an effect on body mass and the presence of eating disorders in a group of nearly 200 women:
The study found that individuals who engage in rigid dieting strategies reported symptoms of an eating disorder, mood disturbances, and excessive concern with body size/shape. In contrast, flexible dieting strategies were not highly associated with BMI [Alex's note: this means a higher body mass index], eating disorder symptoms, mood disturbances, or concerns with body size….These findings suggest that rigid dieting strategies, but not flexible dieting strategies, are associated with eating disorder symptoms and higher BMI in nonobese women.
An additional study looked at how dieting strictness on weekends and holidays impacted weight loss maintenance. The assumption with this study seems to be that the people included were eating pretty strictly during the week, as well.
Those who were less strict with their eating on weekends were less likely to regain weight in a year's time compared to the strict dieters, and "Adopting a less strict diet regimen during weekends, when compared to weekdays, was a behavioral strategy associated with long-term weight management in our sample."
Getting Flexible With Your Diet
At Practically Fit, we believe you should be able to eat and drink things that you enjoy, as long as your diet is reasonably healthy and you continue your exercise program. The notion of being flexible in your diet fits right in with this belief, as long as you take a mindful approach.
When I was younger, I used to think of being flexible as having a "cheat meal," which can inadvertently lead you to labelling foods you are "cheating with" as "bad" (it's so naughty!) and other, more healthy foods as "good," causing you guilt.
You might also think, "oh, I can just eat healthy during the weekdays and pig out on the weekend." That might not be the best solution, either, despite the research cited previously. One study found that this approach can slow weight loss efforts.
A quick Google search reveals numerous diet plans and programs focused on eating flexibly, so if diet plans are your thing, there's a flexible one for you. Even the definition of "flexible dieting" appears to be open for debate.
But one thing that might help you eat more flexibly is to think of your food as a percentage. For example, you might take an "80/20" approach: focus on eating roughly 80 percent healthy, whole foods, and allowing about 20 percent of your diet to be whatever you want. Some people might want to do 90/10.
I don't think this percentage has to be heavily tracked, either, as long as you're sticking to the general approach. And rather than focusing on having a few "cheat meals" throughout the week, this allows you to eat things you enjoy on a daily basis.
So go ahead, have some cheese puffs. Maybe just don't eat the whole bag.
More from MediaFeed:
This article originally appeared on Practically.fit and was syndicated by MediaFeed.org.
Common diet & weight loss myths that can hurt more than help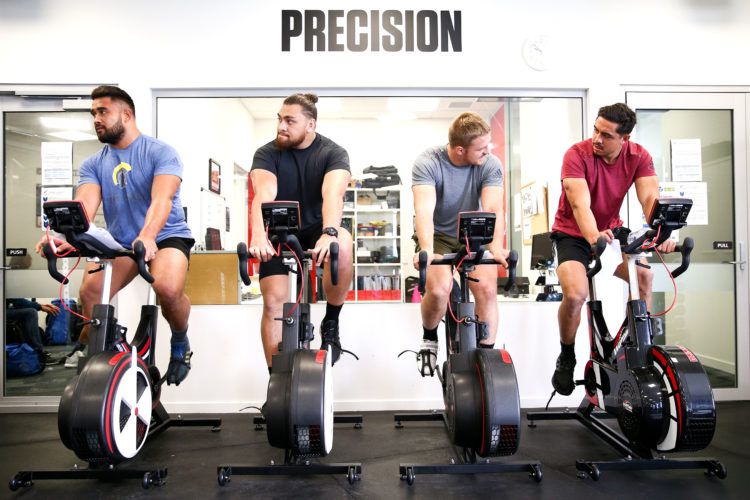 Featured Image Credit: Jun/iStock.
AlertMe