If the cold winter weather and the enduring pandemic have you craving hot sands, turquoise waters and romantic sunsets, well, you're in luck(ish). Our latest gallery lets you take a scroll instead of a stroll across the world's most beautiful beaches.
The world's most beautiful beaches
1. Durdle Door, England
This beach along the Jurassic Coast in Dorset, England, is famous for its Durdle Door, a stone archway created when the ocean tunneled through the limestone about 10,000 years ago.
2. Beau Vallon, Seychelles
This beautiful tropical beach on Mahé' Island is considered one of the most popular beaches in the Seychelles.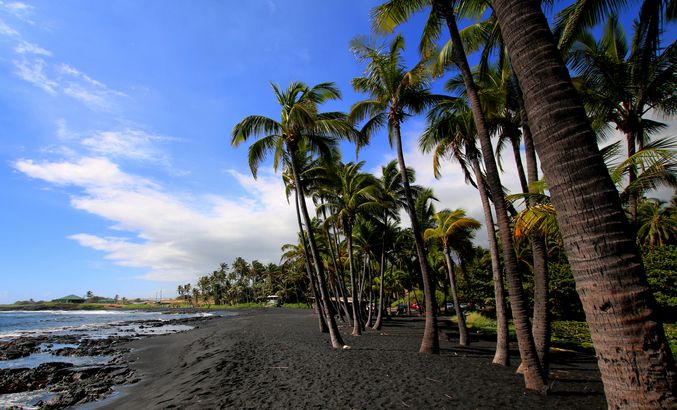 3. Punalu'u Beach, United States
The black sand on this beach on Hawaii's Big Island was created by lava flowing into the ocean.
4. Tulum, Mexico
Tulum's beaches along the coastline of Mexico's Yucatán Peninsula are surrounded by picture-perfect ancient Mayan ruins — perfect for generating envy on Instagram.
5. Maya Bay Beach, Thailand
This majestic beach on Phi Phi Le Island became so popular after serving as the backdrop for Leonardo DiCaprio thriller "The Beach" that it was shut down as part of a conservation effort in 2018.
6. Boracay Beach, Philippines
This beautiful beach's most iconic landmark is Willy's Rock, a volcanic formation topped by a statue of the Virgin Mary.
7. Whitehaven Beach, Australia
This stunning beach on Australia's Whitsunday Island gets its distinctive look from the white silica sand swirling with the turquoise tide.
8. Pfeiffer Beach, United States
Located in the heart of California's Big Sur, Pfeiffer Beach has a number of notable qualities, including swaths of purple sand, natural rock arches and swirling tide pools.
9. Dune of Pilat, France
Tourists are known to go bodyboarding down Europe's tallest sand dune, towering over France's Arcachon Bay.
Want to explore more of Mother Nature's great mysteries? Check out 50 natural phenomena that will blow your mind.
10. Navagio, Greece
Located on the Greek island of Zakynthos, this breathtaking beach, also known as "Shipwreck Island" or "Smuggler's Cove" can only be reached by boat.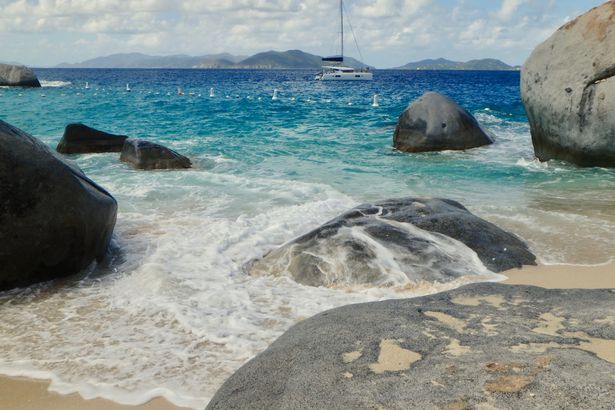 11. The Baths, British Virgin Islands
This beach on Virgin Gorda's north shore stands out, thanks to the distinct granite boulders dotting its white sands.
12. Miramar Beach, United States
This charming beach in Destin, Florida features white sands, emerald waters and a thriving underwater population. (The town is often referred to as the "world's luckiest fishing village.")
13. Praia da Marinha, Portugal
This gorgeous beach on Portugal's southern coast is a feast for the eyes with its deep turquoise waters and orange limestone cliffs.
14. Rabbit Beach, Italy
This small, but stunning beach is located on the Isola dei Conigli(a.k.a. Rabbit Island), a tiny island off the coast of Sicily.
15. Anse Source d'Argent, Seychelles
Crystal clear water, white sands, granite formations and lush vegetation make this beach on the Seychelles' La Digue Island perfect for panoramas.
16. Ipanema Beach, Brazil
This bustling beach in Rio de Janeiro is known for its vibrant social scene.
17. Zlatni Rat, Croatia
Located on the Croatian island of Brač, this beautiful beach, also known as "The Golden Horn," is known for its distinct, elongated shape.
18. Myrtle Beach, United States
South Carolina's popular tourist town features 60-miles of sandy beaches.
19. Bondi Beach, Australia
Sydney sightseers shouldn't pass up a visit to Bondi Beach, one of the country's most famous stretches of sand. (Learn more facts about Australia.)
20. Waikiki Beach, Hawaii
The bustling beach along the south shore of Honolulu pairs beautiful scenery (Diamond Head serves as its backdrop) with all the activities (surfing, canoeing, free Hula shows) a vacationer desires.
21. Oludeniz, Turkey
The highlight of this beach village on the Turquoise Coast of Turkey is its Blue Lagoon, a stretch of azure water, perfect for paddle-boarding and canoeing.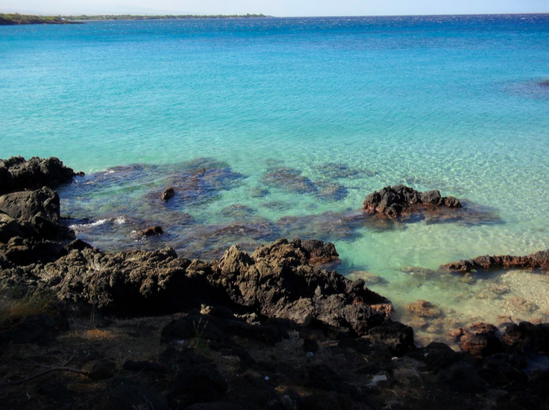 22. Hapuna Beach, United States
This beautiful beach along Hawaii's Kohala Coast is known for its consistently good swimming and snorkeling conditions.
23. Trunk Bay, U.S. Virgin Islands
This white sand beach on St. John's Island is considered the territory's showpiece, per its National Park Service.
24. Phra Nang Cave Beach, Thailand
You'll need to take a boat to reach this beach in Krabi, Thailand, which houses a shrine to its eponymous princess goddess.
25. Narragansett Beach, United States
Visitors to this New England beach can get a good glimpse of The Towers, a historic remnant of Rhode Island's Narragansett Pier Casino built in the 1880s.
26. Ruby Beach, United States
Located in Washington's Olympic National Park, Ruby Beach is famous for its reddish sands, floating driftwoods and large ruby-shaped rock islands, called "sea stacks."
27. Glowing Beach, the Maldives
The night-time neon sands of this beach on the Maldives' Vaadhoo Island is caused by blooms of bioluminescent plankton. You can typically see the glow between mid-summer and winter, though it can appear at any time.
28. Platja d'Illetes, Spain
Located on Spain's Formentera island, this white sand beach, whose name means "beach of the small islands," is known for its shallow, turquoise waters and natural rocky divide.
29. Matira Beach, Bora Bora
The largest public access beach in lush, intimate Bora Bora features clear waters and soft, "downy" sands.
30. Polihale Beach, United States
Located on the west coast of Kauai, Polihale's white sands stretch for 17 miles.
31. Miami Beach, Florida
The Florida hotspot attracts over seven million visitors (in non-pandemic years), thanks to its sparkling sands and vibrant nightlife.
32. Grace Bay Beach, Turks and Caicos
The beautiful white sand beach is easily accessible via the bevy of beautiful resorts and hotels lining the island of Providenciales.
33. Harris Beach, United States
If you like your nature a little rugged, this rocky, wildlife-rich beach in Oregon's Harris Beach State Park is a must-visit. You might catch a glimpse of migrating gray whales in spring or winter.
34. Hidden Beach, Mexico
Also known as Playa del Amor, this beach cavern on Mexico's Marieta Islands is believed to have been created by military testing by the government in the 1900s. Now the beach is a popular tourist destination, though visitors have to swim or kayak to the site.
Looking to explore more caverns? Check out this roundup of the world's most beautiful underground places. 
35. Flamenco Beach, Puerto Rico
Located on the island of Culebra, this public beach is known for its stunning white sands and "practically waveless" waters.
36. Monterosso Al Mare, Italy
Located in the small town of Monterosso in the Cinque Terre Park, this beautiful sandy beach is a must-see for visitors to the Italian Riviera.
37. Kaputas Beach, Turkey
This small, but beautiful beach in southwestern Turkey is a great place to take in the sparkling Mediterranean Sea.
38. Boulders Beach, South Africa
This popular public beach in Cape Town is home to a colony of adorable African penguins.
39. Eagle Beach, Aruba
The flagship feature of Aruba's widest beach is its famous fofoti trees, which point directly toward the water.
40. Pig Beach, the Bahamas
You may recall Exuma's beautiful Pig Beach (and its adorable swine) from the ill-fated Fyre Festival advertising spots and subsequent documentaries.
41. Cannon Beach, United States
Located about 90 minutes outside of Portland, Oregon, this sandy beach is home to Haystack Rock, a 235-feet wonder you can walk to during low tide.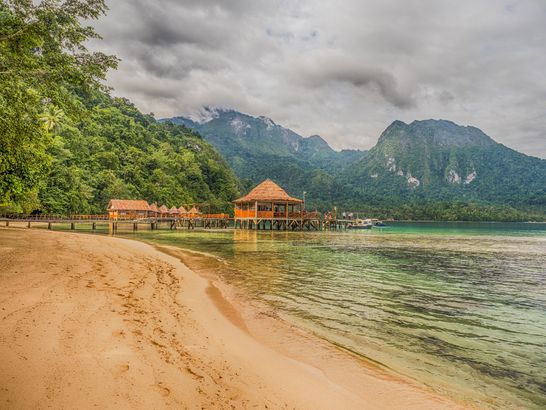 42. Ora Beach, Indonesia
Located on the island of Seram, this tranquil beach and its surrounding resort has become a popular hotspot for honeymooners.
43. Horseshoe Bay, Bermuda
Light pink sands and clear blue waters have made this stretch of coast on Bermuda's South Shore one of "the world's most Instagrammed beaches."
44. Elafonissi Beach, Greece
Fans of pink sands will want to put this beautiful beach on the island of Crete at the top their bucket lists.
45. Reynisfjara Beach, Iceland
Prospective visitors to this famous black sand beach outside of Reykjavík travel at their own risk. The beach is known for its dangerous sneaker-waves, freezing cold waters, and exceptionally strong riptides.
46. Sebago Lake, Maine
This large lake in southern Maine is surrounded by sandy beaches and lush forests. You can check out more stunning bodies of water in our gallery of the world's most beautiful lakes.
47. As Catedrais Beach, Spain
Also known as the "Holy Waters Beach," this gorgeous stretch on the northwest coast of Spain is famous for the natural archways (or "cathedrals") created by the Cantabrian Sea.
48. Champagne Beach, Vanuatu
This beautiful beach in the South Pacific gets its name from the shape of the coastline, which curves to form an old-fashioned champagne flute.
49. Kerachut Beach, Malaysia
This peaceful, remote beach within the Penang National Park can only be reached by boat or trekking.
50. Seven Mile Beach, Cayman Islands
Located on the western side of Grand Cayman, this public beach is known for its spectacular sunsets.
The world's most beautiful castles
Still experiencing wanderlust? Scroll through our gallery of 50 of the world's most beautiful castles & palaces. 
This article was produced and syndicated by MediaFeed.org.
Image credit: Fonrimso / iStock
AlertMe
---