Gifting with the Kardashians
The Kardashian–Jenner blended family certainly had its ups and downs in 2020, culminating with the September announcement that the brood would end its long-running reality TV show next year. Fortunately, there are still plenty of ways to keep up with the Kardashians.
Kim, Kylie, Khloe, Kourtney, Kris and Ko. collectively own several successful fashion and lifestyle brands, including KKW Beauty, Kylie Cosmetics, Good American and Poosh. Plus, as influencers, the family frequently promotes products that would make good gifts for fashionistas, trendsetters and pop culture enthusiasts.
Here are 25 fantastic gifts for Kardashian fanatics. (Prices subject to change.)
1. Kylie Candy K matte lip kit
Price: $32.49
The youngest Jenner currently boasts close to 50 of her signature matte lip kits, but if you're unsure which to gift, consider this original — and perennial favorite — shade. Kylie Jenner's lip kits include a liquid lipstick and a pencil lip liner.
2. S'well stainless steel water bottle
Price: $42
Named one of Kourtney Kardashian's "favorite things" in 2019, S'well water bottles are designed to keep beverages hot or cold for extended periods of time.
3. KKW Classic eyeshadow palette
Price: $40
Brighten your bestie's lids with this 10-shade palette from Kim Kardashian's flagship beauty brand KKW. It includes a combo of matte and shimmer shadows.
4. Zodiac sweatpants by Good American
Price: $75 
Grab a horoscope-inspired sweat set from Good American, Khloe Kardashian's body-inclusive brand, for the lucky Libra, Leo or Capricorn in your life. The pants (pictured) run around $75 a pop, while the matching sweatshirt cost $89.
5. EL Jeans True Blue by Eckhaus Latta
Price: $290
Kylie Jenner brought "mom jeans" back in May 2020 by donning these light-wash, high-waisted, slim-leg and unisex Eckhaus Latta pants on Instagram.
6. Arizona Birko-Flor Birkenstocks
Price: $89.95 to $194.95
Kendall Jenner's favored Birkin bags are likely out of the layman's holiday budget, but her favored Birkenstocks, including this variant of a pair she wore back in August, are perhaps a different story.
7. Kardashian Beauty 3-in-1 iron
Price: $146.02
The ceramic tool doubles as a curling or flattening iron for anyone looking to recreate the Kardashian's signature waves.
8. Kim Kardashian for Women
Price: $23.94
Launched back in 2009, Kim's eponymous and very first fragrance incorporates notes of soft jasmine, sandalwood, tonka bean and gardenia.
9. KKW X KRIS candle
Price: $25
Kim Kardashian West announced this limited edition candle in honor of mom Kris Jenner's 65th birthday. The collaboration borrows its scent from the KKW x Kris fragrance, launched earlier this year. Skip Ad
10. Khloe Kardashian memoir
Price: $24.99 for the paperback
Give fans of Khloe life with her 2015 memoir, which details the youngest (non-Jenner) Kardashian sister's struggles with weight, relationships, and self-image.
11. 'In the Kitchen with Kris: A Kollection of Kardashian-Jenner Family Favorites'
Price: $24.91 for the hardcover 
The Kardashian matriarch and momager's 2014 cookbook features 70 recipes, perfect from any home chef looking to master Kris' Pasta Primavera, Khloe's Buttermilk Fried Chicken or Kim's Pumpkin Bread.
12. SKIMS Velour sleep top
Price: $68
Kim Kardashian West decided to give velour a second (or third) life with the latest collection for her SKIMS shapewear brand. The tracksuits, reminiscent of the Juicy Couture apparel Kim helped make popular in the early aughts, are frequently out of stock, but you can score some of the sleepwear without getting waitlisted.
13. Kylie Skin care set
Price: $171.56
This set from the youngest Jenner's skin care brand includes face wash, toner, face scrub, serum, moisturizer and eye cream.
14. 'Keeping Up with the Kardashians: Season 1'
Price: $17.70
Invoke nostalgia for the early days of the Kardashian empire (circa 2007) by gifting this Season 1 DVD of the family's now infamous E! series.
15. Positively Poosh ultrasonic diffuser kit
Price: $80
Lifestyle blog and e-commerce site Poosh is effectively Kourtney Kardashian's answer to Gwyneth Paltrow's Goop, so visitors should prepare for some weird and pricey product recommendations. Still, diehard fans of the eldest Kardashian sister might appreciate this "stone-like" diffuser that, at the very least, makes for a stylish paperweight.
16. 'Kardashians: An Adult Coloring Book'
Price: $10.99
Stuff your bestie's stocking with this 60-page "Kardashian-inspired" adult coloring book that features images of Khloe, Kylie and more.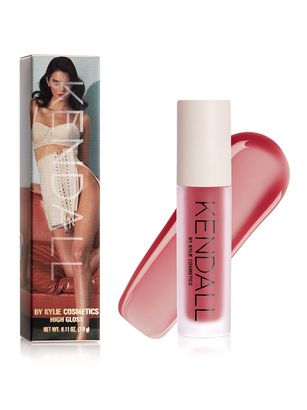 17. Kendall Jenner lip gloss
Price: $16
This limited edition lip gloss from Kylie Cosmetics' Kendall x Kylie Collection is perfect for any friend or family member who follows both Jenner sisters.
18. Burt's Bees baby pajamas
Price: Varies 
Pick up one of Kris Jenner's favorite things: The Kardashian momager gifted her brood matching #Famjams from Burt Bee's Baby back in November 2017. This year's Festive Forest toddler pajamas (pictured) cost $16.95, but you can get matching sets of many versions for the whole family.
19. BECCA x Khloe Kardashian & Malika Haqq blush palette
Price: $39.95
This palette, part of a collaboration between Khloe Kardashian and long-time best friend Malika Haqq, contains highlighter, bronzer, and two shades of the duo's Radiant blush.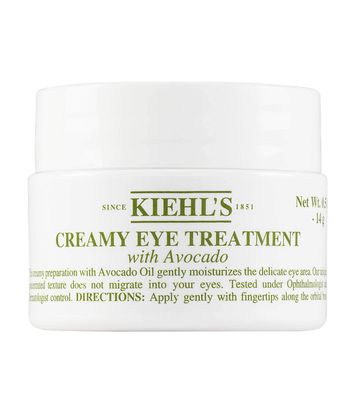 20. Avocado eye treatment by Kiehl's
Price: Varies by size
Kylie Jenner extolled the virtues of this eye cream back in 2015, which includes avocado oil, beta-carotene, and shea butter.
21. KKW Diamonds II bundle
Price: $110
The latest version of KKW's Diamonds set celebrates the older Kardashian sisters: Kourtney (ruby), Khloe (sapphire) and Kim (emerald).
22. 'You're Doing Amazing Sweetie' sweatshirt
Price: $29.99
Celebrate Kris Jenner's favorite catchphrase, first uttered during Kim Kardashian's Playboy shoot, with this novelty sweatshirt.
23. 'Rebels: City of Indra: The Story of Lex and Livia'
Price: $8.89 for the paperback
Gift a copy of this Young Adult dystopian novel penned by Kendall Jenner and Kylie Jenner back in 2016.
24. 'Where are The Kardashians?'
Price: $8.98
Try to find members of the Kardashian family, including Kanye West and Ryan Seacrest, who is the executive producer of 'Keeping Up with the Kardashians', in the book's 10 illustrations. 
25. LuMee Duo phone case
Price: Varies
Help a friend take the best selfies possible with a LuMee phone case, which features front-and- back facing LED lights to create sharper images.
Holiday gifts for 'Schitt's Creek' fans
Need more gift-giving inspiration for the pop culture enthusiast in your life? Check out this roundup of gifts for "Schitt's Creek" fans.
This article was produced and syndicated by MediaFeed.org.
---